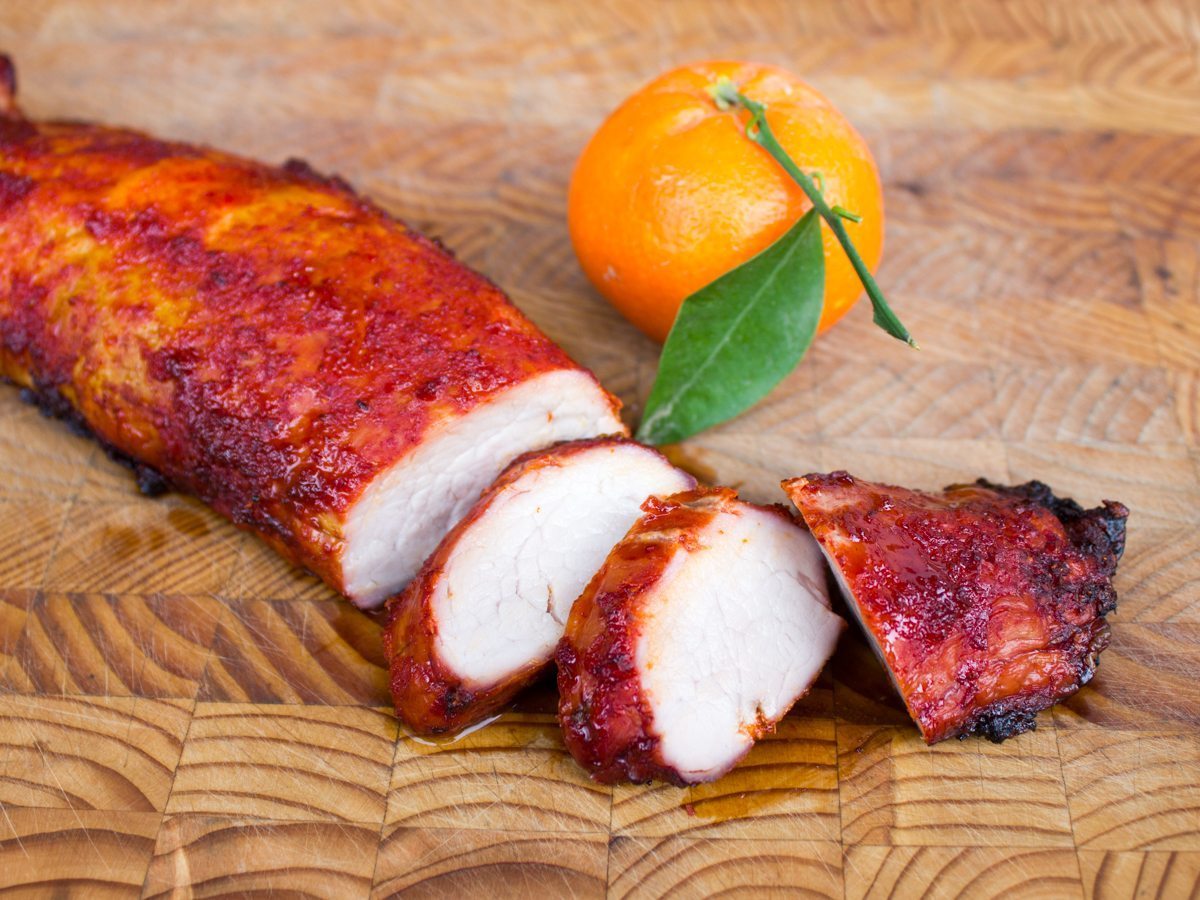 Smoked Harissa and Tangerine
Pork Tenderloin

Recipe



Lean pork tenderloin tastes great with a hit of spice and citrus. Harissa paste and tangerine juice just do that and it tastes great. For other tasty pork recipes, try Hawaiian stuffed pork tenderloin, maple pork tenderloin or bacon wrapped pork tenderloin stuffed with roasted red peppers.
Ingredients
1 Pork tenderloin
1½ tbsp harissa paste
2 Tbsp brown sugar
1 Tsp garlic powder
½ Tsp salt
1 Tresh tangerine
Bradley Flavor Bisquettes - Hickory, Apple or Cherry
Preparation
In a bowl, mix together the harissa paste with the brown sugar, garlic powder and salt. Spread all over the pork tenderloin so that it is evenly coated.
Set the smoker to 275°F using wood bisquettes of choice (hickory, apple or cherry work great).
Smoke the pork until they reach an internal temperature of 155°F, approximately 2 - 2½ hours.
Slice the tenderloin into medallions and squeeze tangerine juice on the pork.
Serve immediately.
Hickory
Wood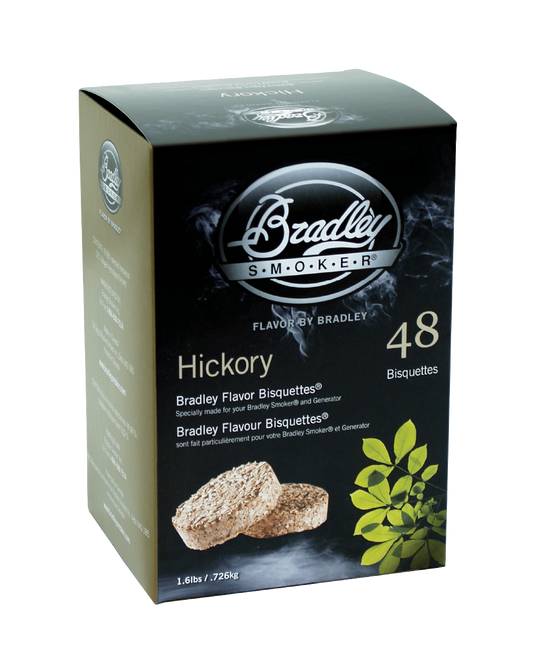 The strong and sweet flavour of Hickory Bisquettes make it one of the more popular woods for smoking, and especially pairs well with poultry, beef, pork, game, water fowl, nuts, and cheese.
Shop Now