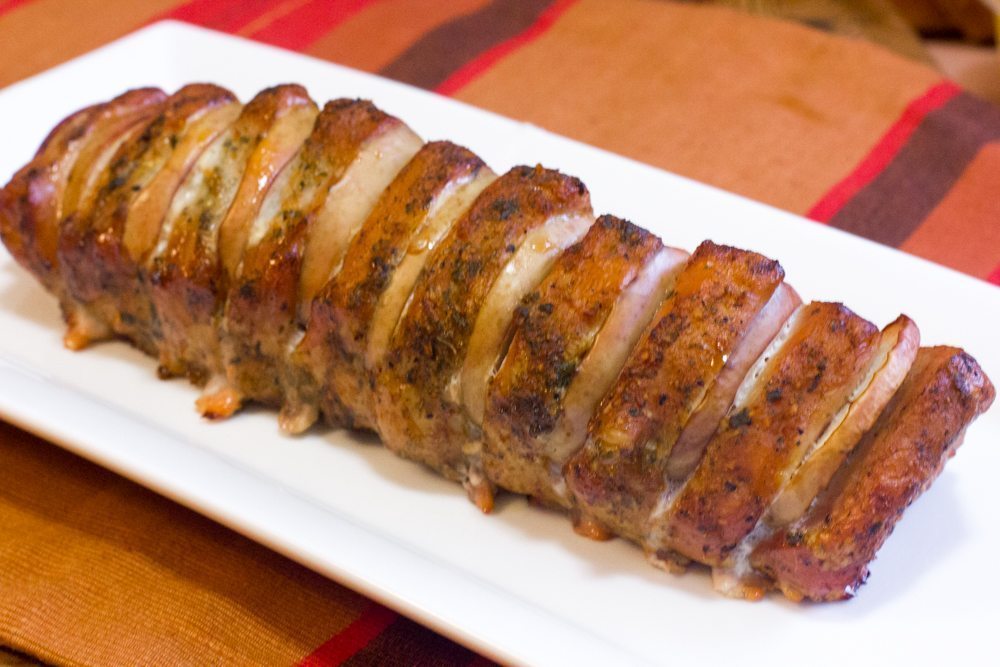 Smoked Herbed
Apple Pork Loin

Recipe



Succulent and juicy pork loin made easy. Just prepare it according to the recipe and let your smoker do all the work.
Ingredients
1 Boneless center cut pork loin roast (about 2 pounds)
1 Garlic clove, minced
2 Tbsp fresh oregano, minced
2 Tbsp fresh parsley, minced
2 Tsp salt
½ Tsp ground white pepper
1 Tsp fresh ground black pepper
1-2 Royal gala apples, cored, halved and cut into half circles
Bradley Flavor Bisquettes – Apple, Cherry, or Hickory
Preparation
Trim the pork loin of any excess fat. Every ½ inch, cut slits into the pork loin from the top halfway down into the roast. These slits are to wedge the apple slices into the pork loin.
In a small bowl, mix together the garlic, oregano, parsley, salt, white and black pepper. Rub all over the pork loin so that it is evenly coated.
Stick and apple slice into each of the slits in the pork loin.
Set the smoker to 275°F using Bradley Flavor Bisquettes of choice (apple, cherry or hickory work great).
Smoke the pork until it reaches an internal temperature of 155°F (approximately 3 hours).
Carve and serve.
Recipe by: Steve Cylka
Cherry
Wood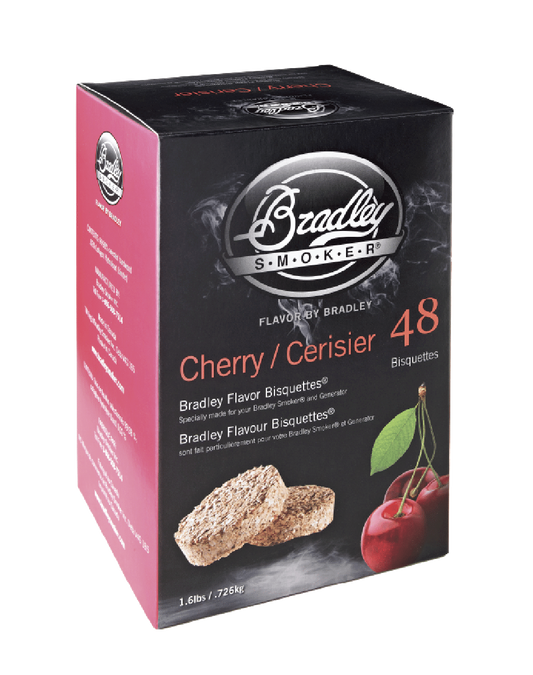 Cherry Bisquettes provide a mild, sweet, and fruity aroma perfect for smoking poultry, fish, seafood, beef, pork, lamb, water fowl, vegetables, and cheese.
Shop Now