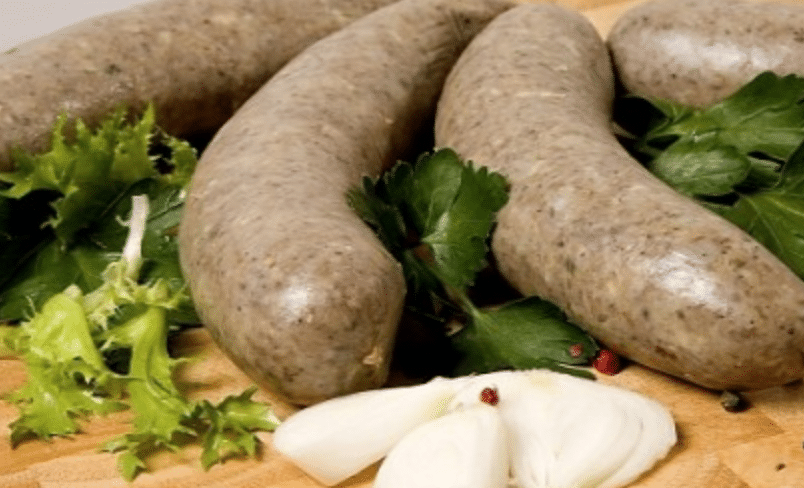 Smoked
Majas Hurka

Recipe



This Smoked Majas Hurka Recipe is my take on a recipe from the book "The Sausage-making Cookbook", by Jerry Predika. Majas Hurka is a Hungarian term that means "Don't even ask what this is made of, just eat it." I'm just kiddin'. As a matter of fact, "Majas Hurka" is Hungarian for hot liver sausage. But I substituted pork lungs with elk lungs. Lungs taste somewhat like liver, and the sausage goes well with eggs, potatoes, or cabbage. In England people call lungs "lights". The meat will grind and stuff better if you chill it after cooking. Hungarians use to say that the hurka looks legit and they miss it a lot. It is pretty taste and looks like a Boudin.
Ingredients
2 Lb - pork butt
2 Lb - liver
2 Lb - lungs
2 Tbsp - salt
1 Cup uncooked rice
2½ cups - beef bouillon
2 Large onions
½ Lb - lard or shortening
1 Tbsp - pepper
1 Tsp - marjoram
Preparation
Boil liver and lungs together with 1 tbsp of salt.
Rinse and set aside to cool.
Cook rice in the beef bouillon.
Chop onions and fry until soft.
Combine all the ingredients, except rice, and grind thru a fine plate.
Add rice, mix well, and stuff into hog casings.
Boil sausage for 10 minutes, and then fry or bake.