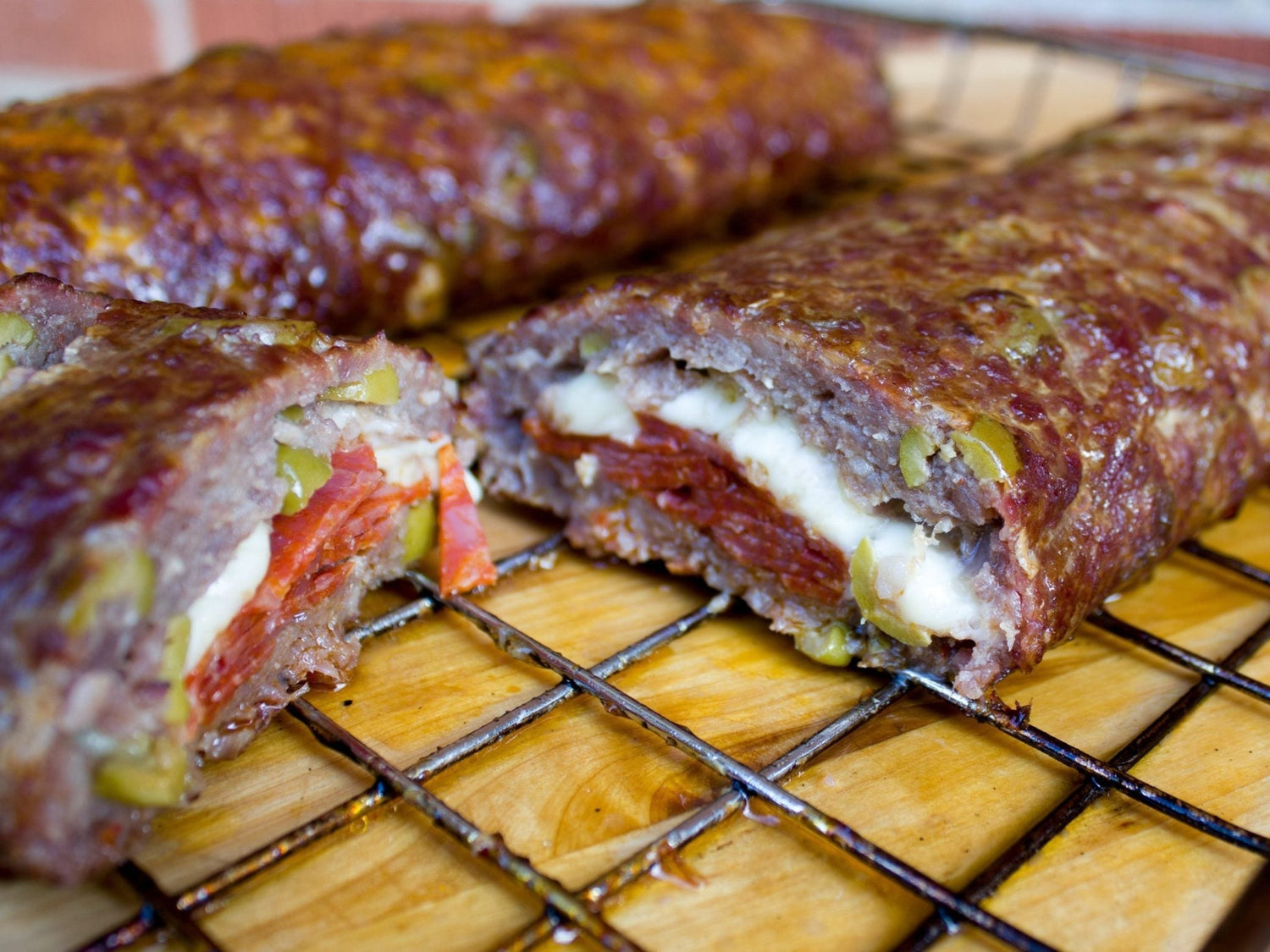 Smoked
Pizza Fatty

Recipe



Indulge in the ultimate savory delight with this Italian Sausage Fatty recipe. A flavorful mixture of Italian sausage, green olives, pepperoni, and gooey mozzarella cheese rolled up and smoked to perfection, making it a mouthwatering treat. Optional: Pair it with a side of pizza sauce for dipping and savor every delicious bite.
Ingredients
1 pound Italian sausage meat (mild or hot)
1/2 cup sliced green olives
1/2 cup pepperoni slices
3/4 cup grated mozzarella cheese
3/4 cup pizza sauce (optional)
Preparation
Mix the Italian sausage meat with the sliced green olives. Roll the meat mixture into a 10 x 10 inch square. Roll in a large freezer bag or on parchment paper so the meat will roll into the fatty easily.
Lay the pepperoni slices in the middle of the sausage meat. Sprinkle the grated mozzarella on the pepperoni.
Roll up the fatty so that the cheese and pepperoni is completely surrounded by the sausage mixture. Place the fatty on a smoker rack.
Set your Bradley to 250 F. Smoke the fatty for about 2 1/2 hours. Remove when the internal temperature is at 165 F.
If desired, serve with pizza sauce.
By: Steve Cylka