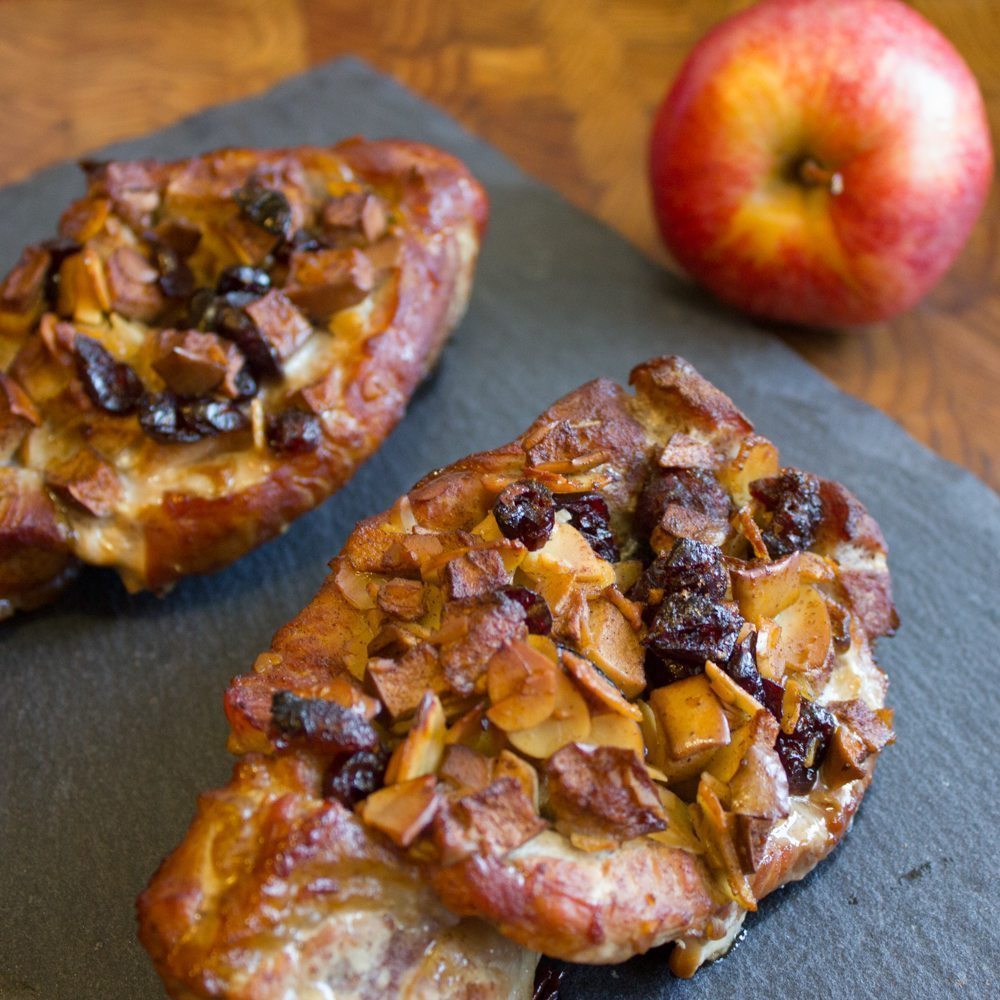 Smoked
Pork Chops & Apple Stuffing

Recipe



The sweet taste of dried fruit pairs well with pork, and smoking the chops adds another layer of flavor. This versatile dish is great for a family dinner, or an outdoor meal with guests.
Ingredients
Rub:
½ Cup brown sugar
½ Tsp salt
1 Tsp cinnamon
Pork Chop:
4 Boneless pork loin chops (1½ " thick)
2 Royal gala apples - cored and diced
⅓ Cup dried cranberries
½ Cup sliced almonds
Bradley Smoker Flavor Bisquettes – Cherry, Maple, or Oak
Preparation
Holding your knife horizontally, insert into the thick end of each pork chop and cut to make a deep pocket. Be careful not to pierce through the other end.
In a small bowl mix together the brown sugar, salt, and cinnamon. Spoon out 2 tablespoons of the mixture and rub all over the outside of the pork chops.
In a large bowl toss together the apples, cranberries and almonds. Stir in remaining brown sugar mixture. Spoon into the pork chops.
Place the pork chops on smoker racks.
Set the smoker to 250°F using Bradley Flavor Bisquettes of choice (Cherry, Maple, or Oak work great).
Smoke the pork chops until they reach an internal temperature of 155°F, approximately 2½ hours.
Serve immediately.
Recipe by: Steve Cylka
Cherry
Wood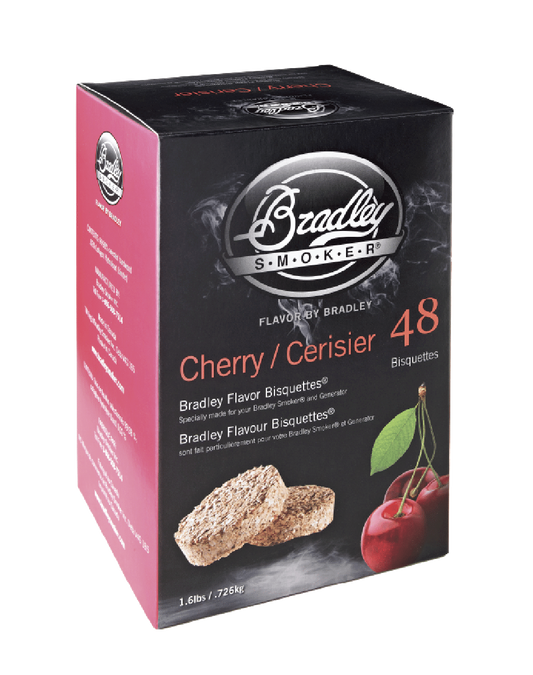 Cherry Bisquettes provide a mild, sweet, and fruity aroma perfect for smoking poultry, fish, seafood, beef, pork, lamb, water fowl, vegetables, and cheese.
Shop Now