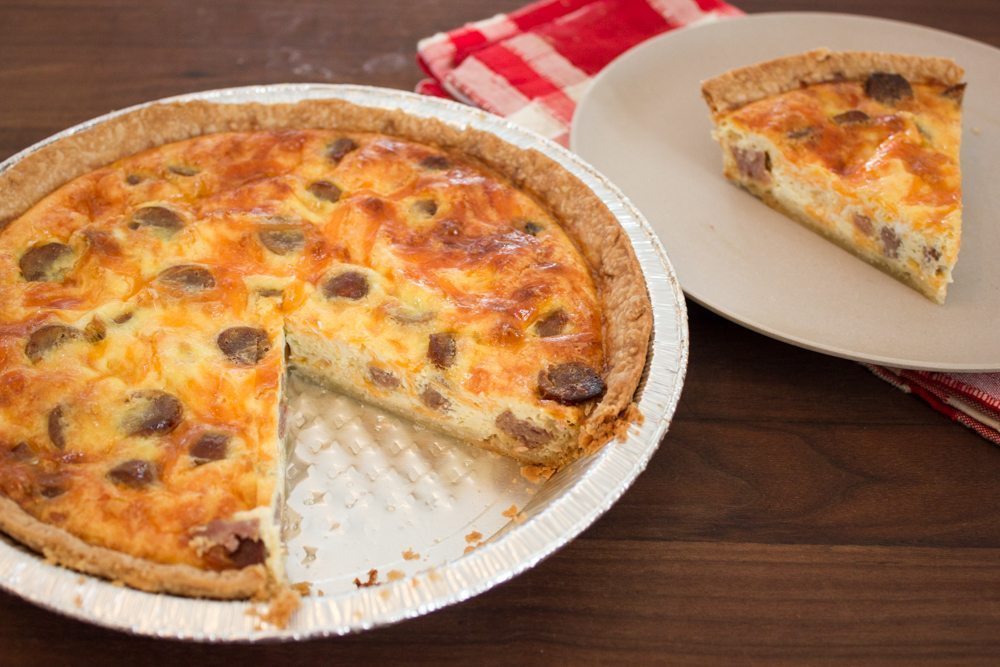 Smoked
Sausage & Cheddar Quiche

Recipe



This recipe to Smoked Sausage & Cheddar Quiche has lots of gooey cheese and smoked flavor for a hearty breakfast or brunch. You can always use a smoked cheese in place of Cheddar as well.
Ingredients
8 Breakfast sausages
3 Eggs
½ Cup half and half cream
½ Tsp salt
¼ Tsp ground black pepper
1 Cup grated cheddar cheese
19-inch pre-baked pie shell
Bradley Flavor Bisquettes - Apple or Cherry
Preparation
Smoking breakfast sausage:
Place the breakfast sausages, side by side on smoker racks or magic mats, making sure they are not touching each other.
Start up the smoker, using wood bisquettes of choice (apple or cherry works very well!). Bring the smoker up to a temperature of 250°F.
Place the breakfast sausages in the smoker and cook until the internal temperature reaches 160°F. The time can vary based on the thickness and size of the sausages. Usually, it can take from 2 to 3 hours.
For the quiche:
Preheat oven to 375°F.
Slice smoked sausages into ½ inch chunks.
In a bowl, whisk together the eggs, cream, salt and pepper. Stir in the smoked breakfast sausage and grated cheddar.
Pour the egg mixture into the pre-baked pie shell. Make sure the filling is evenly spread in the pie shell.
Place in the oven and bake for 50 minutes, or until the filling is set.
Remove from the oven and let rest for 5-10 minutes. Slice and serve.
Cherry
Wood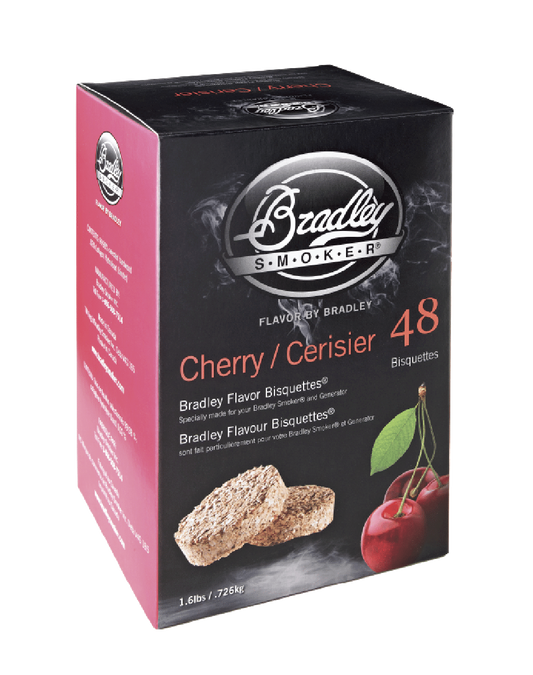 Cherry Bisquettes provide a mild, sweet, and fruity aroma perfect for smoking poultry, fish, seafood, beef, pork, lamb, water fowl, vegetables, and cheese.
Shop Now