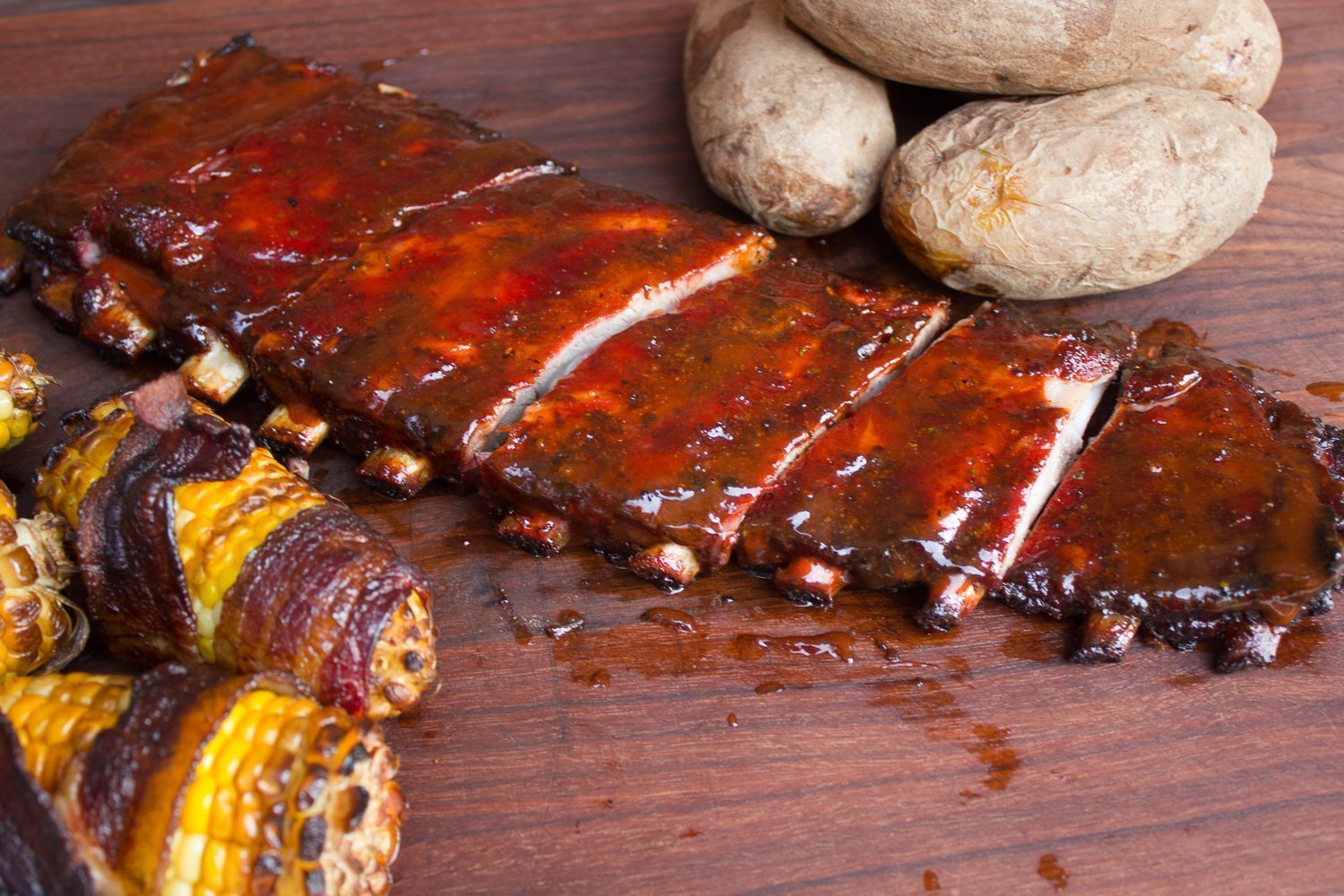 Smoked St. Louis Cut
Pork Ribs

Recipe



The St. Louis Smoked Pork Ribs are simply perfect with our Smoked Corn recipe!
Ingredients
2 Racks of St. Louis cut pork side ribs
1 Cup packed brown sugar
2 Tbsp paprika
1 Tbsp salt
2 Tsp garlic powder
1 Tsp onion powder
1 Tsp ground black pepper
1 Tsp dry mustard
1 Tsp cayenne pepper
1 Tsp thyme
1 Tsp dry oregano
2 Cups BBQ sauce
Preparation
Set smoker to 275ºF using wood bisquettes of choice (hickory, pecan and whisky oak work great for ribs).
Peel the membrane off the back of each rack of ribs.
Mix together the brown sugar with all the spices. Generously rub the racks of ribs on both sides with the brown sugar spice mixture.
Place the ribs in the smoker and smoke for 3-4 hours.
Generously coat the ribs with BBQ sauce.
Let them rest for 10 minutes before cutting and serving.
By Steve Cylka
Pecan
Wood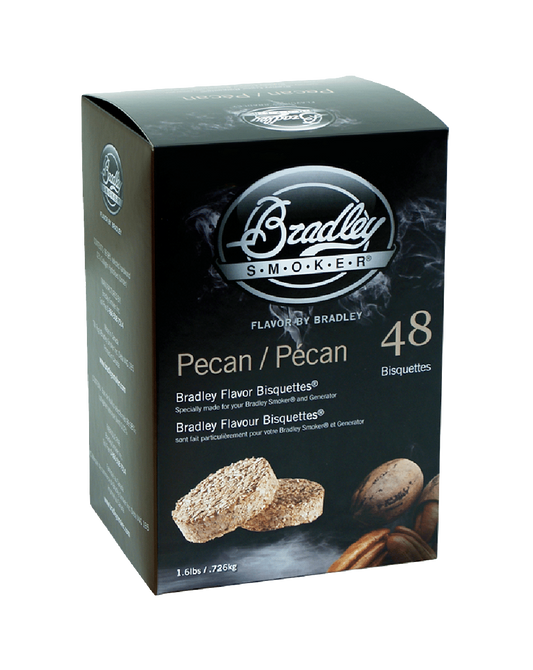 With a sweet and mild flavour, making it the milder cousin to Hickory, Pecan Bisquettes pair well with poultry, beef, pork, lamb, game, and water fowl.
Shop Now