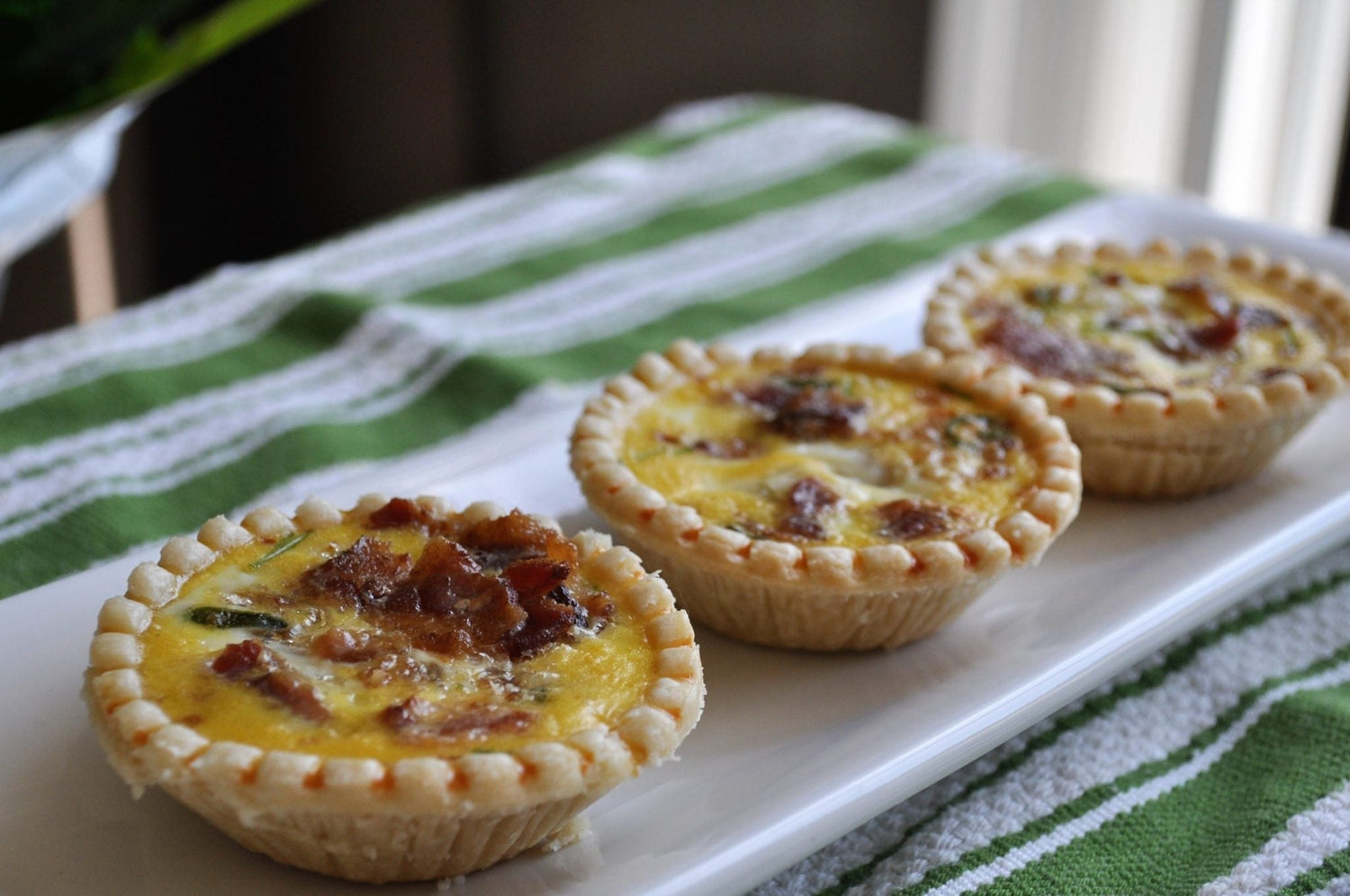 Smoked
Quiche Lorraine

Recipe



Smoked Quiche Lorraine is a classic French recipe that gets a new flavour when you use smoked bacon. It's perfect for brunches and can be served hot or cold. And on the top of that, it is freezer-friendly and can be made in advance.
Ingredients
24 Mini tart shells - frozen
200 g Bacon
¾ Cup Swiss cheese, shredded
2 Green onions - finely chopped
4 Eggs
1¼ Cups milk
1 Tsp Dijon mustard
½-2 Tsp of chili flakes (optional)
1-2 Tsp smoked paprika
¼ Tsp salt
¼ Tsp ground black pepper
Preparation
Cook the bacon in strips on a large pan, until crisp.
Drain bacon on a paper towel and crumble once cool enough to handle.
Remove tart shells from freezer to thaw slightly while you prepare the batter.
Preheat oven to 375°F.
Mix together bacon, Swiss cheese and green onion in a bowl.
Divide mixture among the tart shells.
Whisk together eggs, milk, mustard, chili flakes, smoked paprika, salt, and pepper.
Pour or ladle egg mixture into each tart shell.
Bake in oven for approximately 30 minutes, or until the egg is set in the middle and the shells have browned slightly.
Enjoy!