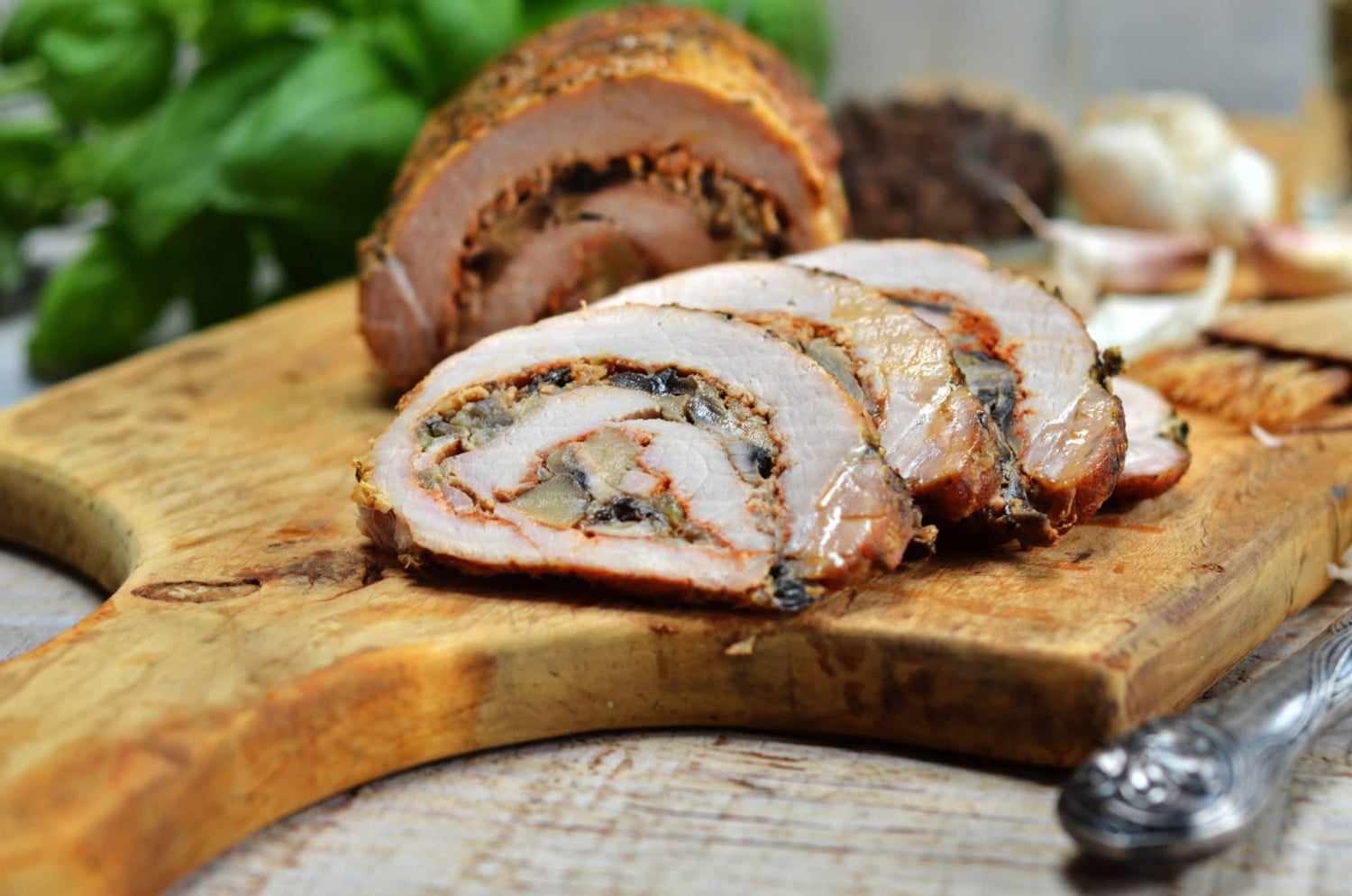 Stuffed & Smoked
Pork Loin Roast

Recipe



Fresh rosemary enhances a mixed fruit stuffing in this pork roast. For a lighter smoke flavour, smoke cook for half the time and roast in oven at 180°C (350°F) for about 1 hour.
Ingredients
1.5 Kg (3 lb.) pork loin roast, butterflied
5 Dried pears, coarsely chopped
10 Dried apricots, coarsely chopped
10 Dried pitted prunes, coarsely chopped
5 Ml (1 tsp) finely chopped fresh rosemary
125 Ml (½ cup) red or white wine
Preparation
Trim roast of excess fat and pat dry. In a small bowl, marinate the pears, apricots, prunes and rosemary in wine for about 20 minutes. Drain reserving marinade. Open out the butterflied roast and spread the center with the fruit. Roll up and tie well. Rub the outside with the remaining marinade.
Smoking Method:
Preheat smoker to 80-90°C (175-190°F)
Place roast on an oiled rack
Smoke cook for 6 – 7 hours or until an instant thermometer reads 65-70°C (150-160°F). Cooking times will vary depending on wind and weather conditions.
Doneness Test:
The meat should be moist and tender. Let stand a few minutes before carving.