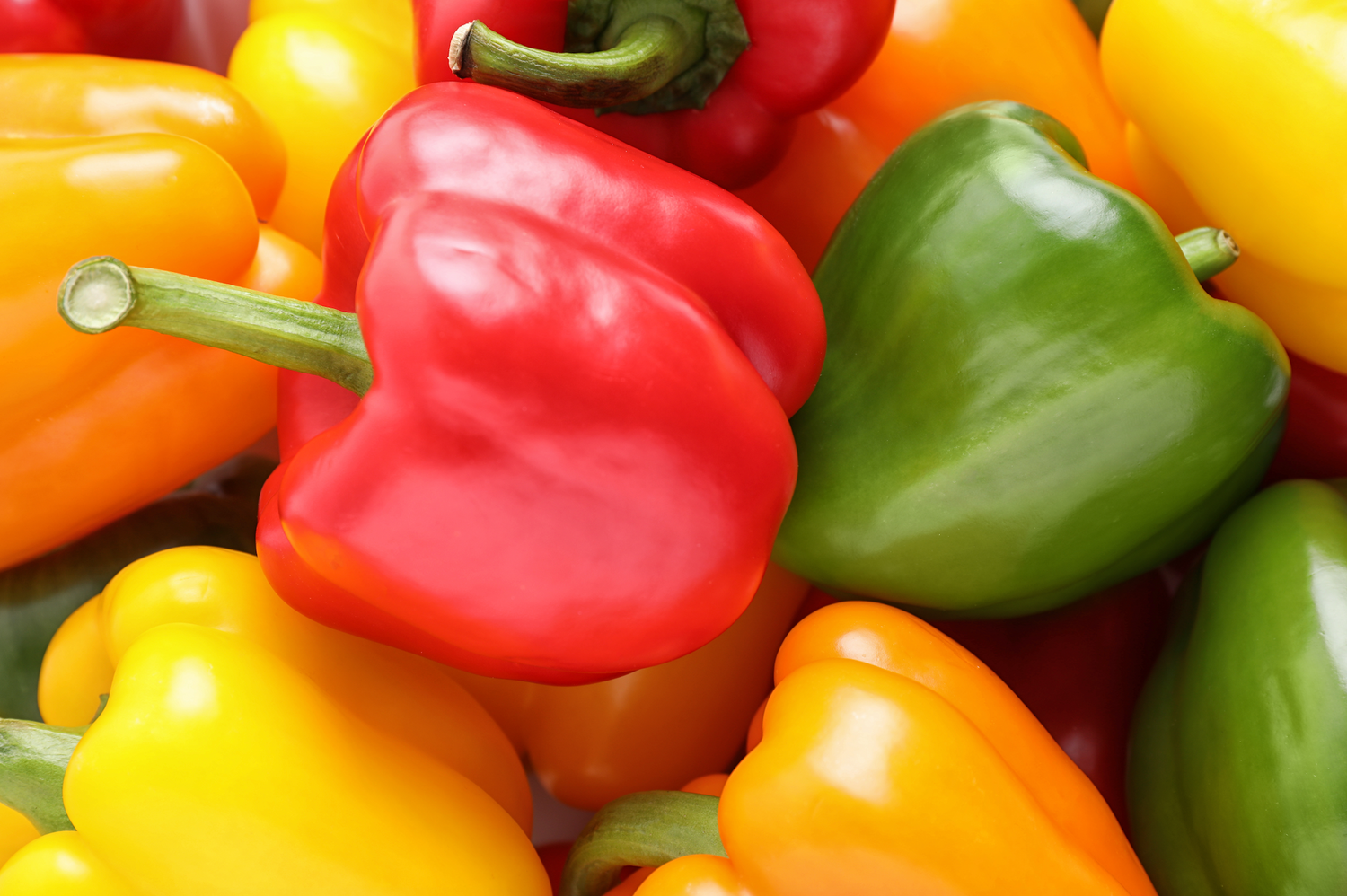 Stuffed
Smoked Peppers

– With Pulled Pork Leftovers Recipe



If you are looking for a new recipe idea for your leftover pulled pork, try this stuffed smoked peppers recipe in your Bradley Smoker. I think you'll savor the smoked flavour.
Ingredients
7-10 Bell Peppers (I used red, orange & yellow)
3 Jalapenos, seeded and finely chopped
1 Medium Onion, finely chopped
3 Cups Cooked White Rice (Don't overcook the rice as it will finish cooking in the peppers. Cook it just shy of done and it will end up picture-perfect)
4-6 Cups Pulled Pork (previously Smoked in A Bradley Smoker)
1 Cup Beef Broth
3 Large Eggs, beaten (ready for omelets)
1 Cup Barbecue Sauce
Preparation
The first thing I do… prepare all of the ingredients first. Chop the onions and the jalapenos, cook the rice, sauté the jalapeños and the onions with a tablespoon of olive oil.
Cut the tops off of the peppers, making sure to leave the stem attached to use for caps. De-seed the peppers and set aside.
Once ingredients are prepared, add the meat, rice, sautéed onions, jalapenos, beef broth and seasoning (your choice) to a large bowl and mix well. Add the eggs to the mixture and mix well.
Set the peppers on a Bradley Smoker Rack and begin to add the stuffing mixture into the peppers.
"Bradley" Smoking the Peppers:
Once the smoker has reached 220°F and is smoking good, place the racks of peppers and caps on the grate and let them smoke & cook for about 1 hour and 15 minutes (or until they are at the right tenderness). The mix inside the peppers should reach 160°F to ensure the eggs are completely cooked.
I recommend hickory bisquettes but other flavors work well too.
Summary:
Measure out the needed cups of meat, onions, jalapenos, peppers and rice.
Make mixture using recipe above.
Stuff peppers and place on Bradley Smoker racks.
Smoke peppers at 220°F for about 75 minutes or until tender and 160 in center.
When slicing the tops off of the peppers, don't cut too slim or the stem will separate from the cap.
Hickory
Wood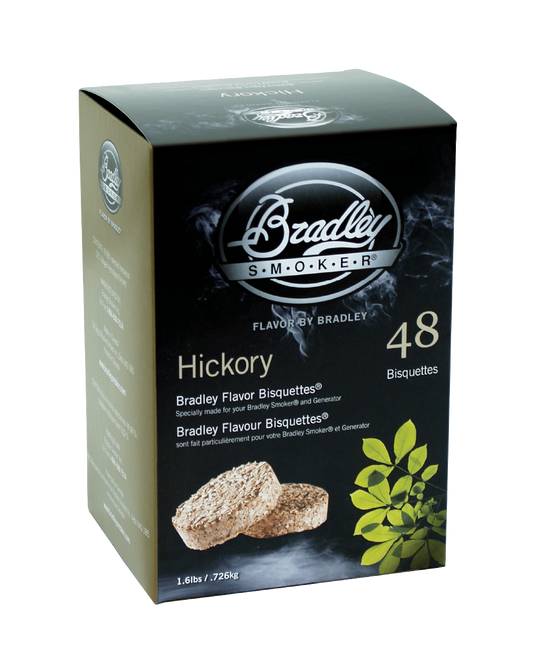 The strong and sweet flavour of Hickory Bisquettes make it one of the more popular woods for smoking, and especially pairs well with poultry, beef, pork, game, water fowl, nuts, and cheese.
Shop Now