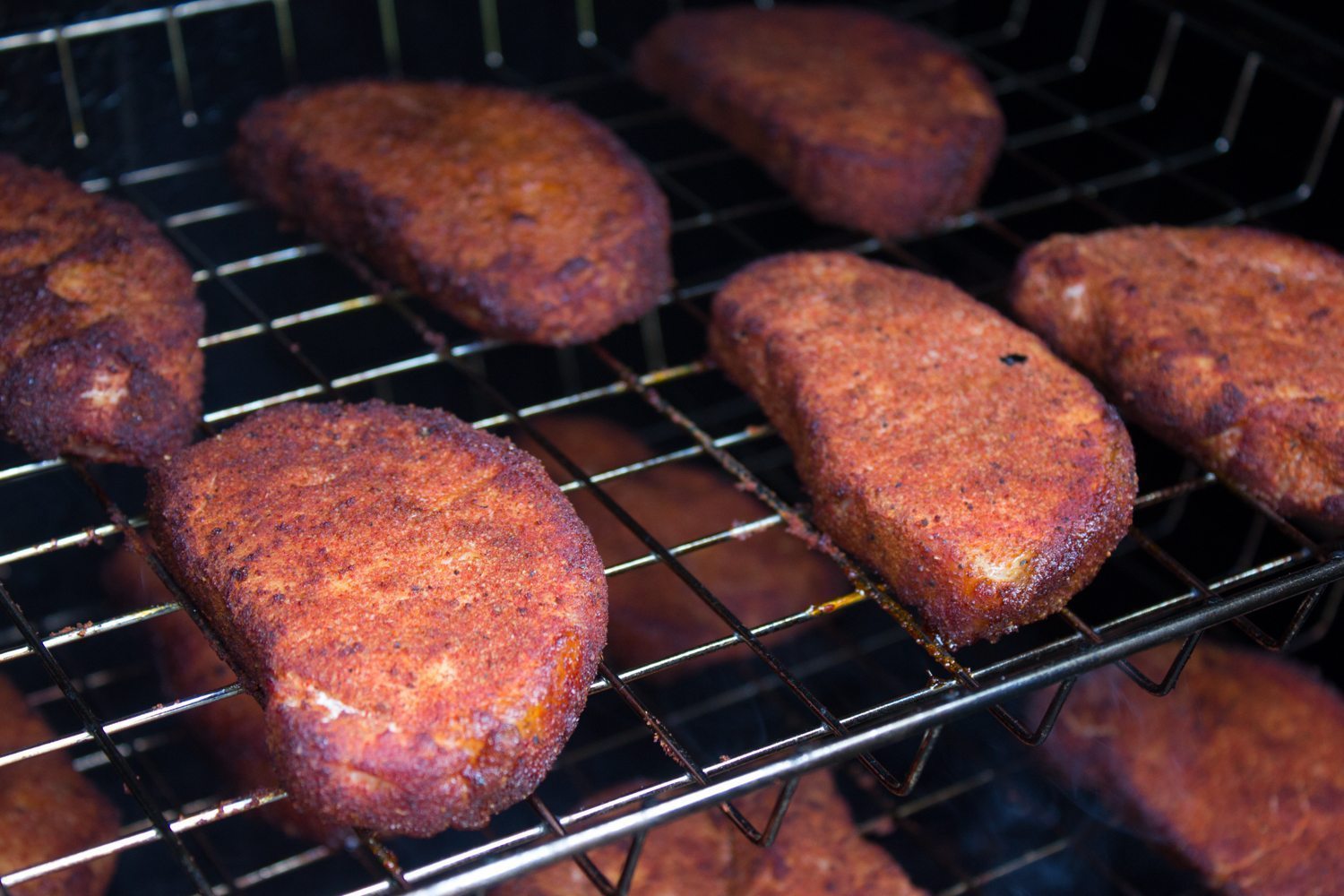 Tasso Style Cured and Smoked
Pork Chops

Recipe



This recipe will give you step by step guidance to smoke pork chops Tasso Style. We probably all know (and maybe love) Tasso Ham. By following this recipe you will be making Pork Chops cured Tasso Style. Tasso curing will give your food that nice spicy kick, due to a variety of peppers that are used.
Ingredients
2 ½ Pounds boneless pork chops
1 ½ Tbsp Bradley Sugar Cure
2 Tbsp paprika
1 Tbsp onion powder
1 Tbsp garlic powder
1 Tsp salt
1 Tsp ground black pepper
1 Tsp cayenne pepper (more or less depending on desired heat level)
½ Tsp ground white pepper
1 Tbsp sugar
Preparation
Sprinkle the Bradley sugar cure on the pork chops. Make sure the cure is rubbed on all sides of the meat.
Place pork chops in a large freezer bag or food-safe vacuum seal bag.
Leave the pork chops in the fridge for 2 days. Twice a day, flip the pork chops around and massage them through the bag.
After curing in the fridge, rinse the pork chops thoroughly under cold water.
Place the meat on a baking sheet and put it back in the fridge for a few hours. This dries the outside of the meat enhancing the smoking process.
Make the Tasso seasoning by mixing together the remaining ingredients. Rub the seasoning all over the pork chops.
Set the smoker to 225ºF using maple wood bisquettes.
Place the pork chops on smoker racks.
Smoke the pork chops until they reach an internal temperature of 155ºF.
Remove the Tasso pork chops from the smoker and let them cool to room temperature.
These can be chopped up and added to jambalaya, gumbo, Étouffée, or other Southern and Louisiana-style dishes.
By Steve Cylka
Maple
Wood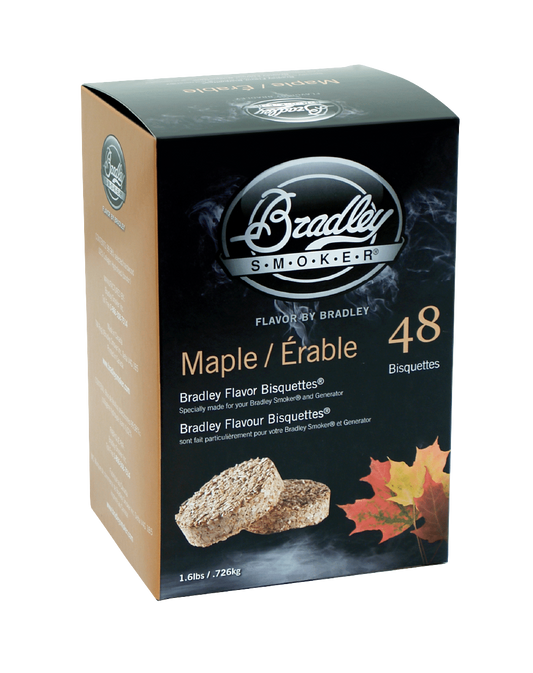 With a mildly smoky, sweet and subtle flavour, Maple Bisquettes are perfect for smoking turkeys, and enhancing the taste of poultry and game birds.
Shop Now