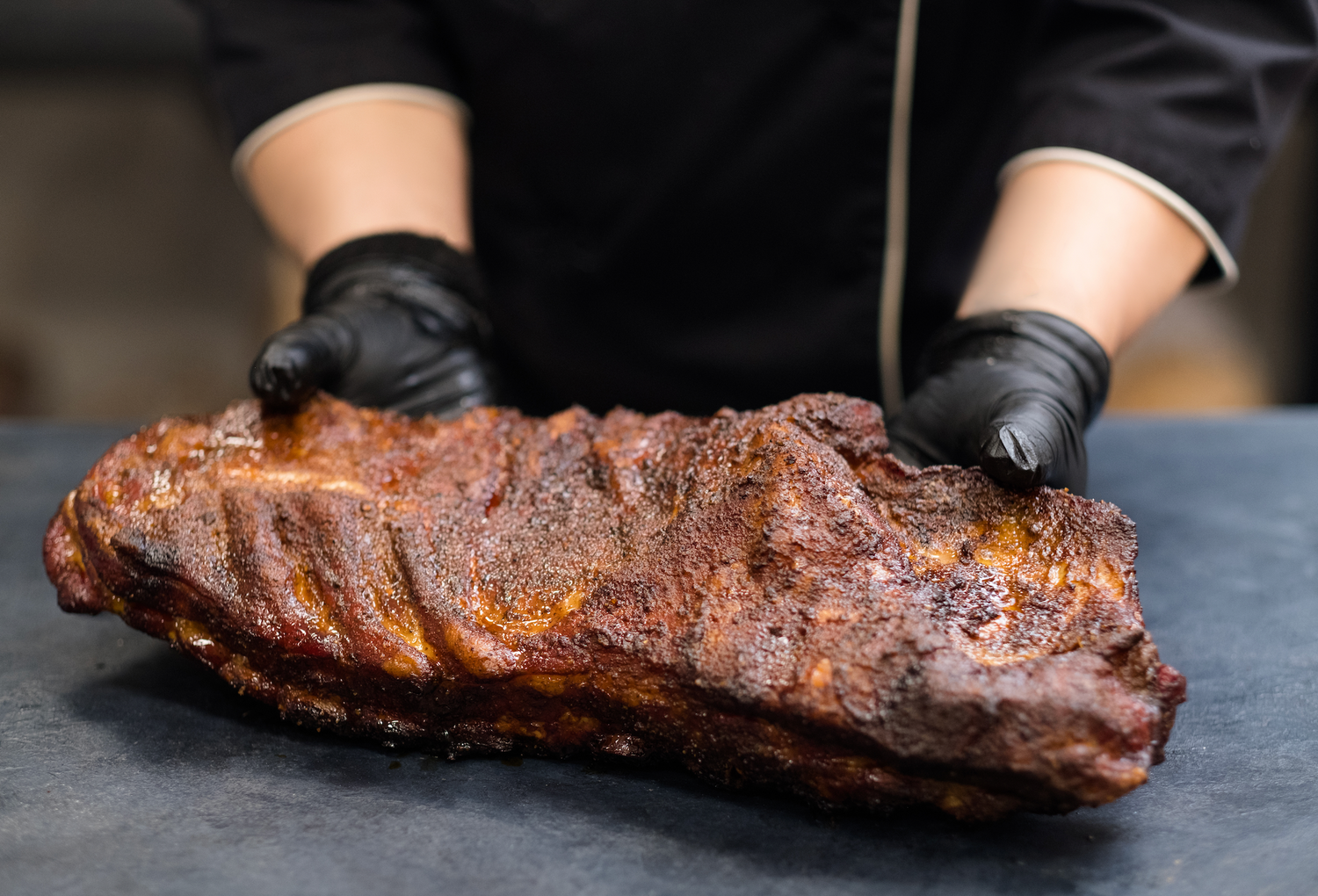 The
Best

Smoked Ribs Recipe



Smoking juicy, tender delicious restaurant quality smoked ribs at home is easier than you think! This is the best ever smoked pork ribs recipe you can make at home in a Bradley Smoker.
Ingredients
A binder
Yellow mustard
1 Tsp spoon garlic powder
1 Tsp black ground pepper
2 Tsp paprika
1 Tsp onion powder
2 Tsp salt
Mix it all with the ribs and then put it overnight in the fridge for preparation the next day.
Preparation
Put the ribs 2½ unwrapped in the Bradley Smoker at 265°F (129.4ºC)
Then take the ribs out and then put them in the smoker again for 45 min wrapped at 280ºF (137.8ºC)
Lastly, smoke at 15 min unwrapped at 300°F (148.9ºC)
Enjoy.