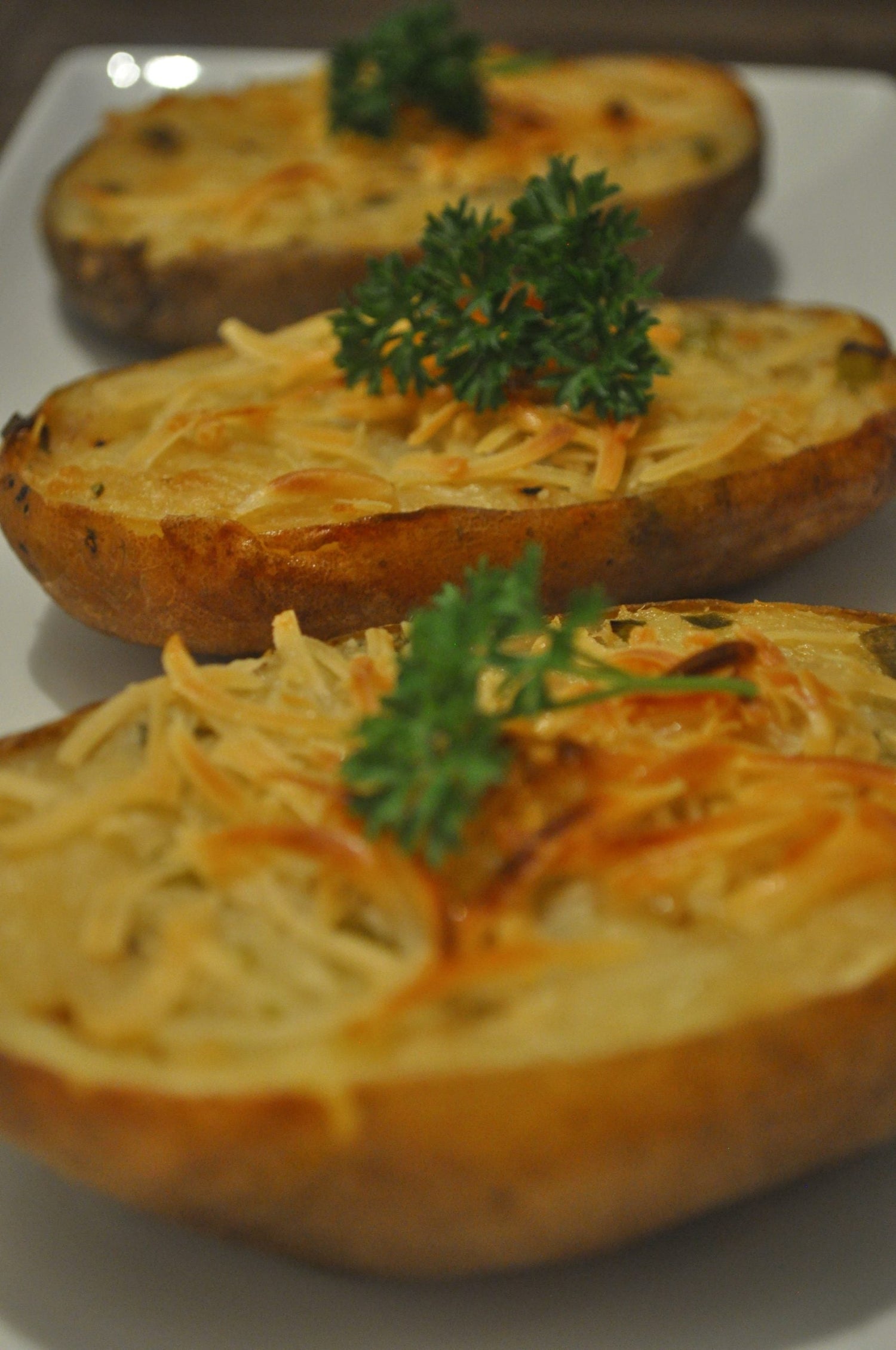 Double Smoked
Potatoes

Recipe



This Double Smoked Potatoes recipe is something else, because of the delicious smoky taste potatoes get from smoking.

All you have to do to prepare this recipe is to smoke/cook potatoes for 3 hours with Hickory bisquettes. Fill them and back to the smoker for another 30 minutes, just to melt the cheese.
Ingredients
4 Russet potatoes
2 Tbsp olive oil
1 Cup grated Monterey Jack Cheddar (and some extra for topping)
1-2 Tbsp jalapeños, de-seeded and diced
4 oz. Cream cheese, softened
3 Tbsp butter, softened
3-4 Green onions, sliced
6 Slices bacon, fried and crumbled
¼ Cup heavy whipping cream
2 Tsp garlic powder
Salt & pepper
Bradley Flavor Bisquettes – Hickory
Preparation
Preheat smoker to 240°F with Hickory Bisquettes.
Wash and dry potatoes.
Rub potatoes with olive oil.
Smoke for 3 hours in preheated smoker or until tender
Cut potatoes in half.
Scoop out insides of the potatoes out from the skin. Be certain to leave some of the flesh so they're sturdy enough to hold the filling.
Mash the potatoes with the remaining ingredients and season with salt and pepper to taste.
Fill potato skins with filling and top with some extra cheese.
Place potatoes on a baking tray and return to smoker for another 30 minutes.
Recipe by: Lena Clayton
Hickory
Wood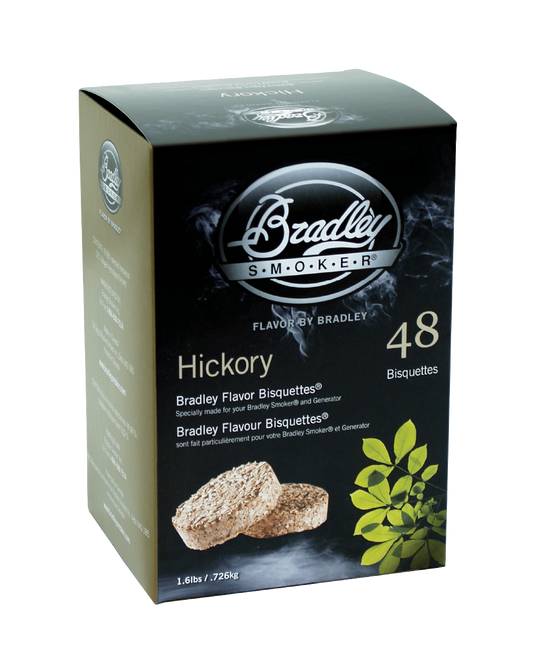 The strong and sweet flavour of Hickory Bisquettes make it one of the more popular woods for smoking, and especially pairs well with poultry, beef, pork, game, water fowl, nuts, and cheese.
Shop Now