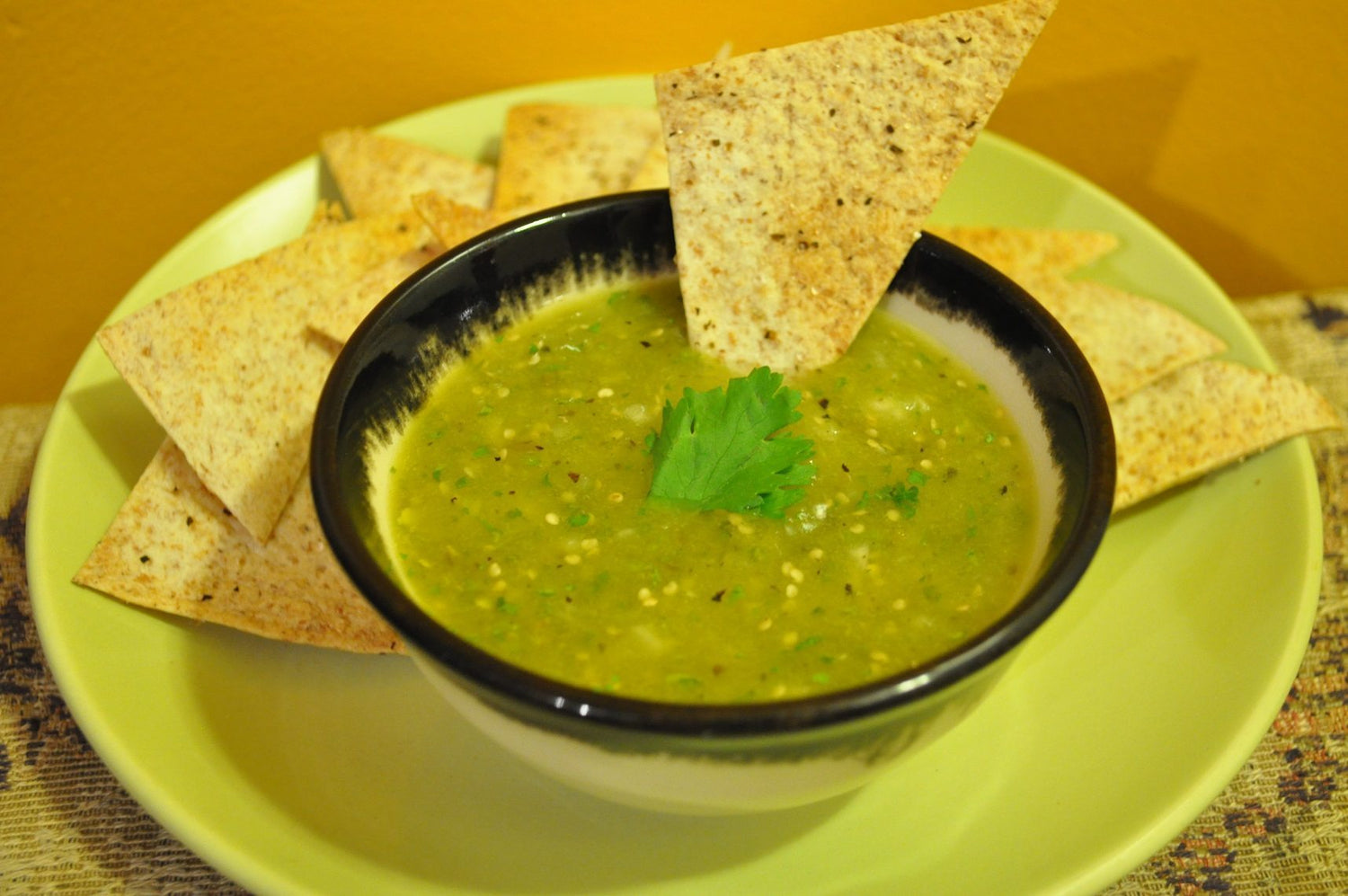 Smoked
Grilled Salsas

Recipe



I love to make salsa. Especially when the winter starts to kick in, I guess it reminds me of those long gone summer days when I had my Bradley Smoker running almost every day. You can make salsas from almost everything. Grilling the ingredients first gives it a great smoky spin to the fresh flavours that will impress almost everyone. Try any of these salsas and I'm sure you'll agree!
Ingredients
Grilled Salsa Verde:
6 Tomatillos
1 Jalapeno pepper
2 Tbsp fresh cilantro, roughly chopped
¼ White onion, minced
¼ Tsp salt
Grilled Corn Salsa:
2 Ears of corn
¼ Onion, minced
2 Tomatoes; seeded & diced
1 Jalapeno pepper; minced (& seeded if you want a milder salsa)
Juice & zest of 1 lime
¼ Cup fresh cilantro; chopped
Salt & pepper
Preparation
Grilled Salsa Verde:
Remove husks from tomatillos and place on the pre-heated grill.
Grill tomatillos until charred (about 5 minutes, turning halfway through).
Combine tomatillos, jalapeno & cilantro in the food processor until a coarse puree.
Stir in white onion & salt and serve!
Grilled Corn Salsa:
Leave the husk on corn and grill on the pre-heated grill until well charred.
Remove husk and silk and replace corn on the grill for another 3-5 minutes lightly charring the corn itself.
Cut corn off the cob.
Combine corn kernels and remaining ingredients in a bowl, season to taste with salt & pepper.
Enjoy!!
By Lena Clayton