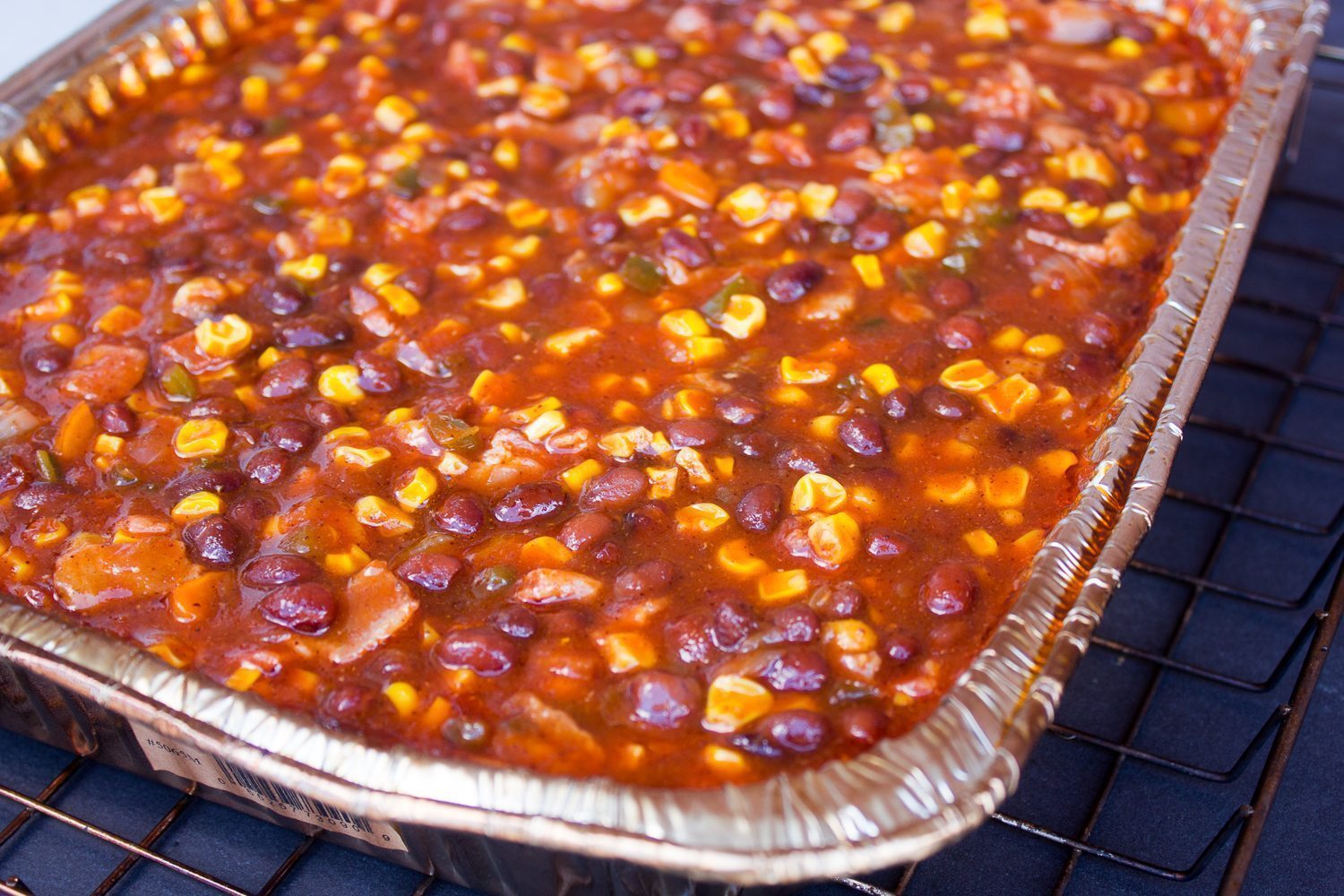 Jim Beam Smoked
Black Beans and Corn


A healthy and great tasting meal to serve four. The Whiskey Oak wood enhances the flavour and the smell.
Ingredients
1 pound bacon, cut into small pieces
2 onions, diced
4-6 jalapeno peppers, cored and finely diced
2 cans of black beans, rinsed and drained
2 cans of corn, drained
1 1/2 cup brown sugar
2 1/2 cups ketchup
2 tbsp Worcestershire sauce
1/4 cup Jim Beam bourbon
1 tsp salt
1 tsp garlic powder
2 tsp chili powder
1/2 tsp mustard powder
1/2 tsp cayenne pepper
1/2 tsp black pepper
Preparation
In a skillet on medium heat, fry the bacon until cooked through and it is starting to crisp up. Drain about half the grease out and add the onions and jalapeno peppers. Cook, stirring often, until the onions and peppers are tender. Set aside.
Set the smoker to 250-275 F using Jim Beam wood bisquettes.
Mix together the remaining ingredients in a large bowl and stir in the bacon, onion and jalapeno pepper mixture. Spread into a large foil lasagna pan or other tray that can go in the smoker.
Place the lasagna pan on a smoker rack and put the rack in the Bradley smoker. Smoke for about 3 hours. The sauce should start to thicken a bit and give off a wonderful aroma. Stir once or twice during the smoking process.
Whiskey
Oak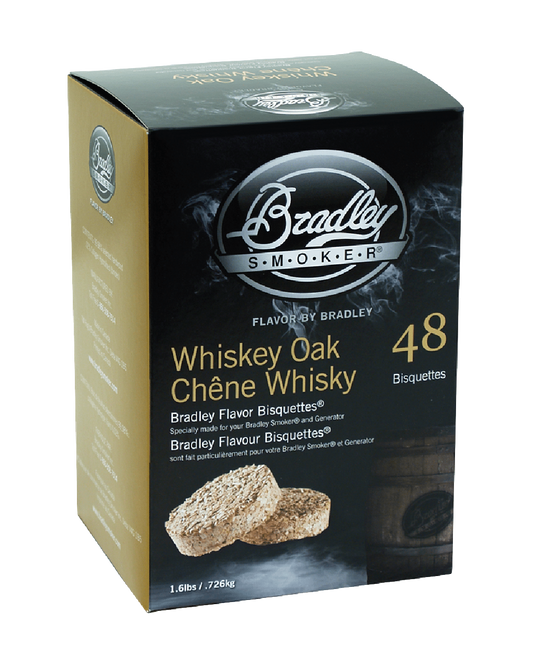 Specially created to add a distinct flavour to any dish. Pairs well with red meat, pork, fish (especially salmon) and heavy game.
Shop Now