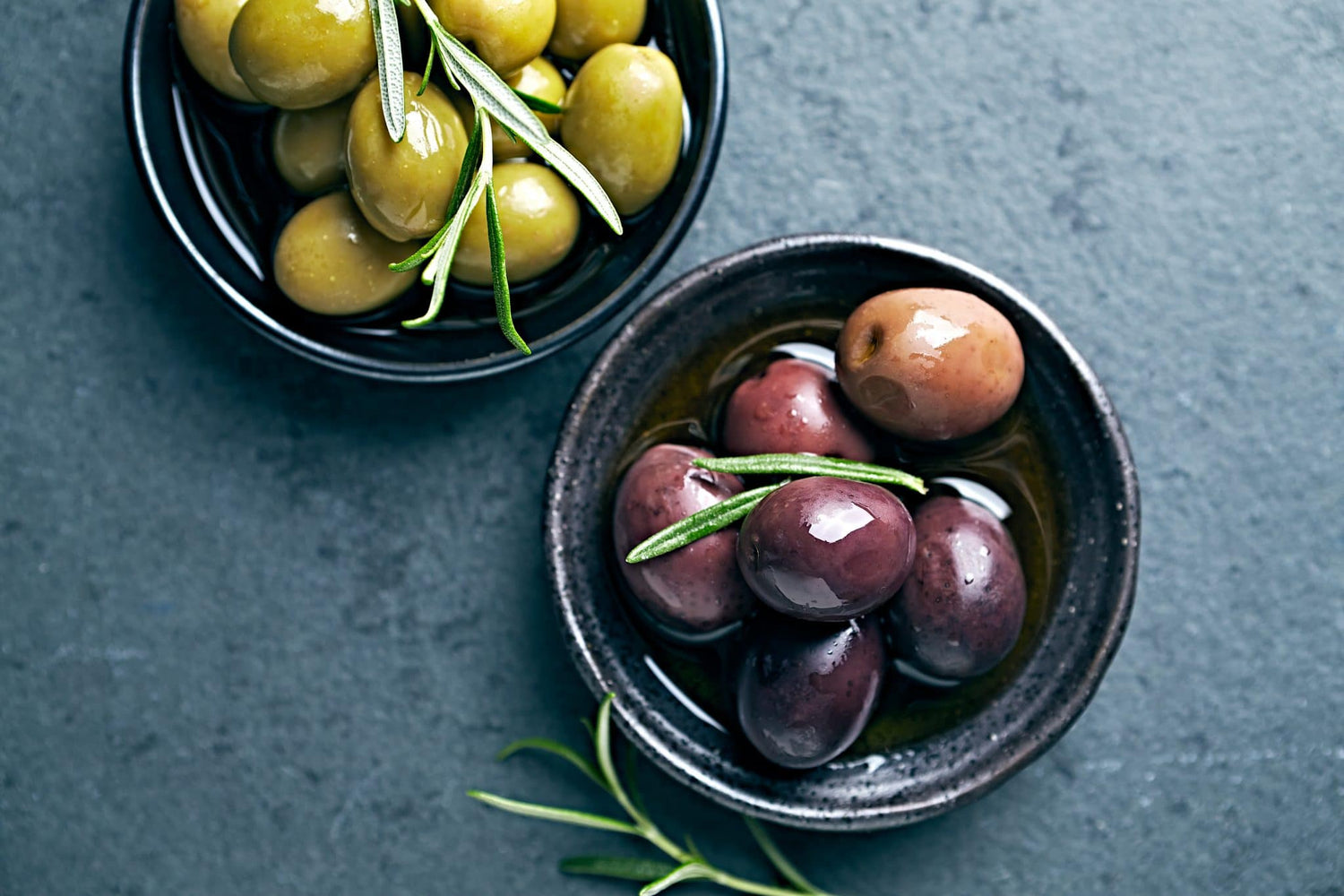 Marinated
Smoked Olives

Recipe



From Habanero Smoker

A group of us get together once a year, and compare foods we've made ourselves, that can be served out of a cooler. This is one of the three dishes that I brought this year (2009), and by far my favorite, and also a big hit with the other members of the group.
Ingredients
Two 6 oz or 8 oz cans ripe black olives pitted - packed in water
¼ C balsamic vinegar
1 to 2 Tbsp cider vinegar (adjust to how tangy you like it)
2 Tbsp extra virgin olive oil
½ Large yellow onion - cut root to stem and sliced very thin
2 Medium cloves garlic - sliced very thin
1 Tsp Worcestershire sauce
Pinch dry crushed red pepper flakes
Salt and pepper to taste
Recipe can be easily doubled
Preparation
Drain olives and spread them out on a few layers of paper towels and allow to air dry for 30 minutes.
Lightly coat the olives with olive oil (very thin film). Use the cold smoke setup and cold smoke for 2 hours. I used pecan, and it came out great.
Show on Bradley's Jerky Rack, just removed from smoker.
While olives are in the smoker; in a small bowl mix all ingredients, except onion and garlic.
When ingredients are well blended, taste and adjust seasonings.
Add the onions and garlic (if you feel you have too much onion you can cut back on those); finally blend in the olives.
If the olives are not fully submerged, add more balsamic vinegar and olive oil (2 parts balsamic vinegar and 1 part oil), and adjust the cider vinegar if necessary.
Place all ingredients into an air tight container. I found that the ziploc four cup Twist'n Loc works well for this - a quart mason jar will also work.
Make sure you use a non-reactive container, such as glass, plastic or stainless steel.
The Marinating Process:
Let sit in a cool area of the room for 24 hours, stirring occasionally.
If you used the Twist'n Loc container or jar, just give it a few shakes.
Transfer to a refrigerator, and for best results let them marinade for 2 more days.
Longer marinating increases the flavor in the olives.
Remove from refrigerator and allow to sit at room temperature for 20 minutes, and then stir before serving.
Olives can be stored in refrigerator about 2 weeks.
The warmer the temperature you serve the olives, the more smoke flavor you will get.
Cooler serving temperatures you will get a more pronounced vinegar taste.
Variations:
If you like, you can mix black and kalamata olives, or any combination or mixed olives, up to one pound. If you use green brined olives, be careful about adding any extra salt.
Stuff the olives with cheese, pieces of ham, or even nuts prior to smoking and/or marinating.
Use sliced fresh ginger instead of garlic.
Pecan
Wood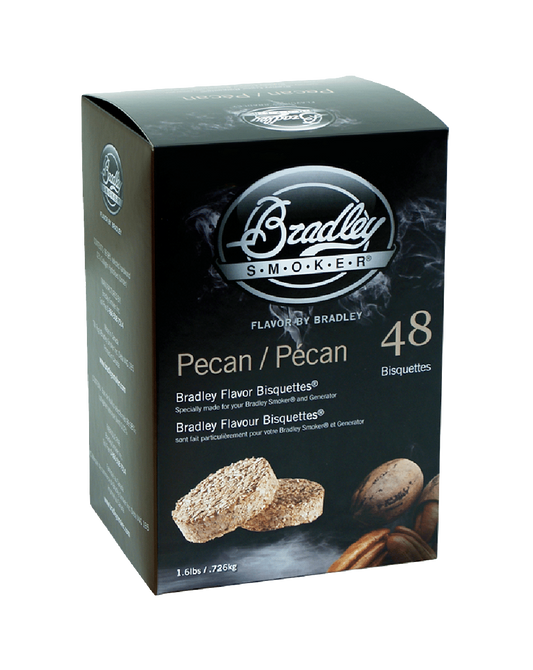 With a sweet and mild flavour, making it the milder cousin to Hickory, Pecan Bisquettes pair well with poultry, beef, pork, lamb, game, and water fowl.
Shop Now