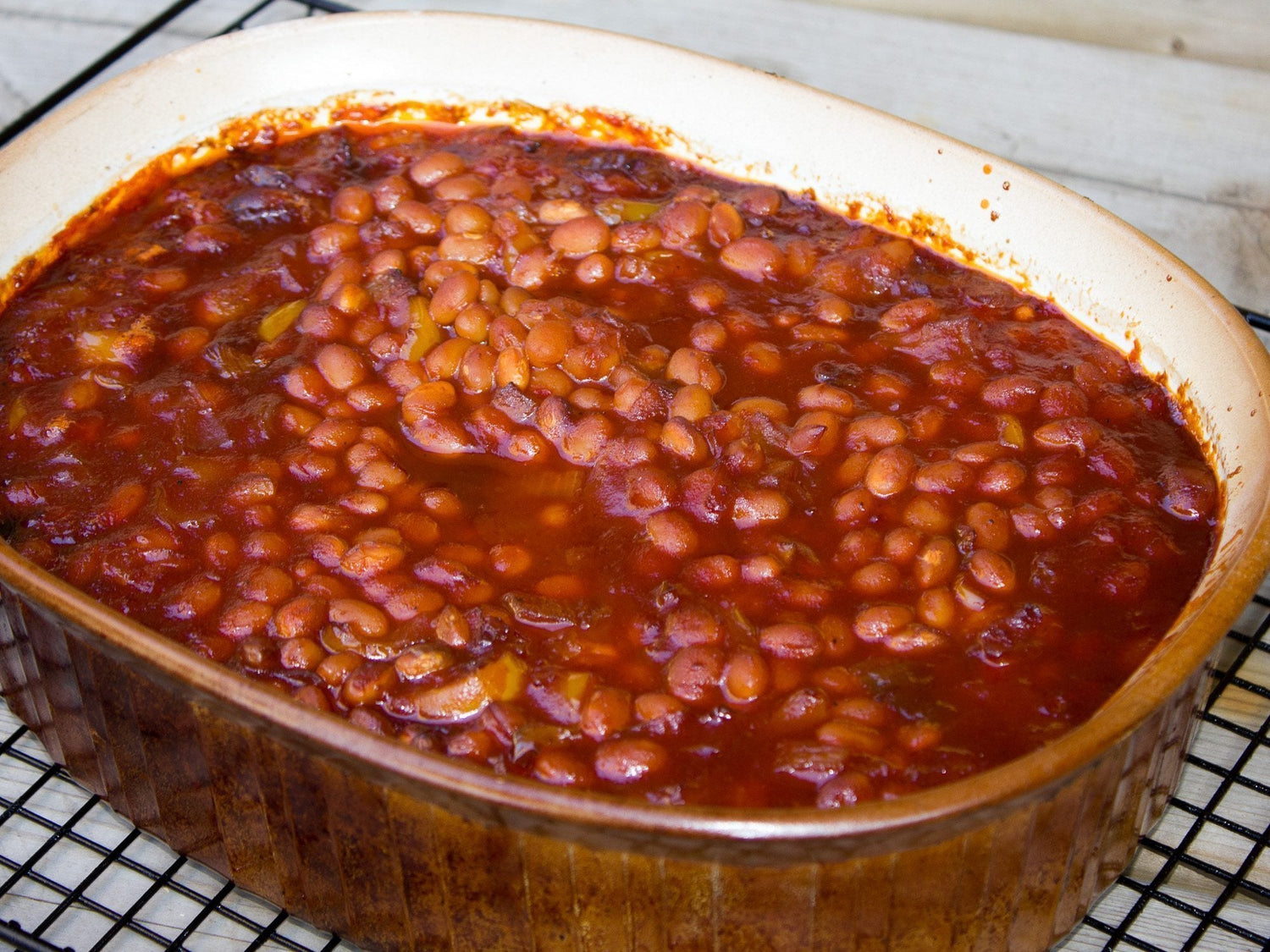 Smoked
Boston Beans

Recipe



Follow these simple instructions to prepare Smoked Boston Beans. You'll use navy beans, molasses, brown sugar and other spices to create a wonderful flavour.
Ingredients
½ Pound bacon - thinly sliced
2 Onions - diced
1 Sweet bell pepper (red, orange, yellow) - diced
3 Cans of navy beans, drained (or 3 cups dry beans soaked overnight and then simmered for 1-2 hours till tender)
2½ Cups ketchup
¼ Cup molasses
1 Cup brown sugar
2 Tbsp Worcestershire sauce
1 Tsp salt
1 Tsp garlic powder
1 Tsp chili powder
½ Tsp mustard powder
½ Tsp black pepper
Preparation
Set the Bradley Smoker for 250ºF, using wood of choice (I use hickory or mesquite for these beans).
Cook bacon, onions and diced pepper in a skillet, just until the onions are starting to get tender and a lot of the fat is cooked out of the bacon. Drain most of the bacon grease, keeping about 2-3 tablespoons.
In a large bowl, whisk together the ketchup, molasses, brown sugar, Worcestershire sauce and spices, until combined.
Stir in the navy beans, bacon and onion mixture, and reserved bacon grease with the sauce, until everything is coated in the sauce.
Pour into a casserole dish disposable aluminum tray.
Smoke beans for 2-3 hours.
By: Steve Cylka
Hickory
Wood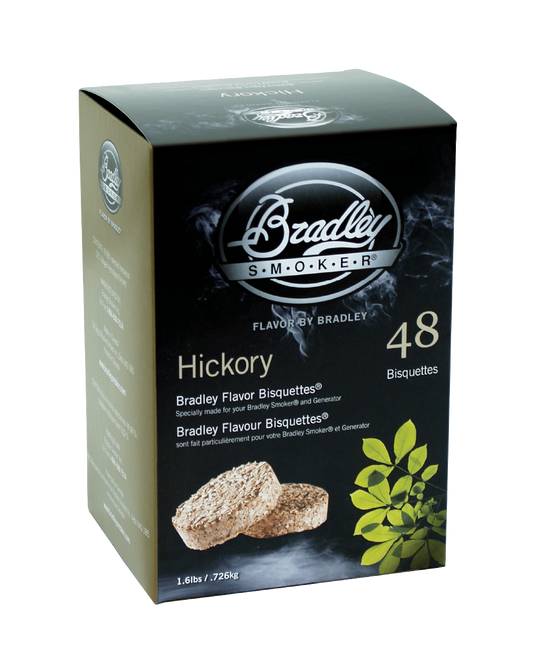 The strong and sweet flavour of Hickory Bisquettes make it one of the more popular woods for smoking, and especially pairs well with poultry, beef, pork, game, water fowl, nuts, and cheese.
Shop Now