Smoked
Corn on the Cob


Serve as a healthy side dish or as a main dish for your vegetarian friends. Anyway, Smoked Corn on the Cob is delicious. Use Pecan wood for a better taste.
Ingredients
6 Ears of corn
For Cajun Compound Butter:
½ Cup unsalted butter, at room temperature
Zest from 1 lime
2 Tbsp cajun seasoning
2 Tsp paprika
¼ Tsp black pepper
Pinch of salt
Bradley Flavor Bisquettes – Pecan
Preparation
Peel back many layers of husk, leaving one or two layers covering all sides of the corn. This will keep the corn from drying out while allowing the smoke to penetrate.
Trim off about 1 inch from end to end of the cob (the end that the silk is showing).
Preheat smoker to 225°F with Pecan Bisquettes.
Place ears of corn in smoker, and smoke for 2 hours.
Mix together ingredients for Cajun compound butter.
Remove from smoker and baste with Cajun compound butter.
Recipe by: Lena Clayton
Pecan
Wood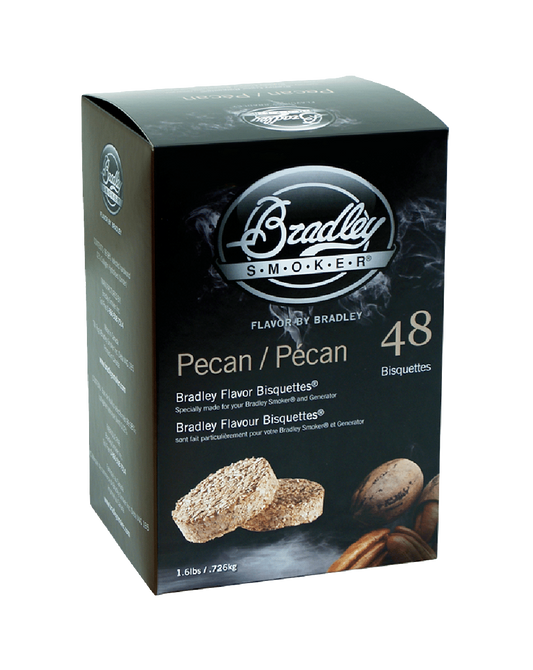 With a sweet and mild flavour, making it the milder cousin to Hickory, Pecan Bisquettes pair well with poultry, beef, pork, lamb, game, and water fowl.
Shop Now