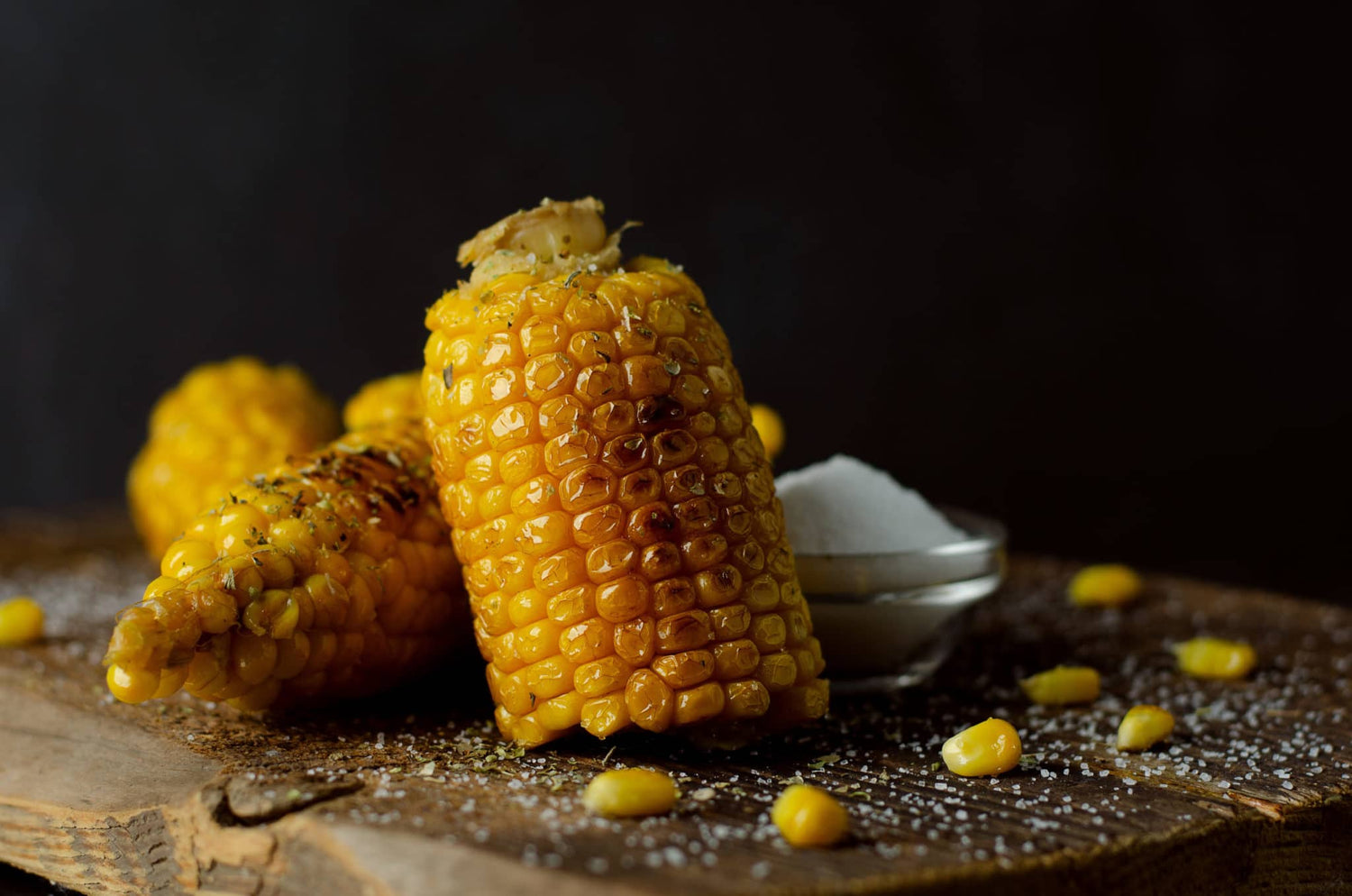 Smoked
Corn On The Cob

Recipe



Indulge in the smoky and flavorful delight of perfectly smoked corn with this enticing recipe. After a gentle soak and brushing with olive oil, the corn is expertly smoked to perfection, resulting in a delicious side dish. Serve with classic butter and salt, or elevate the experience by preparing herb butter with a blend of fresh herbs for an extra burst of flavor.
Ingredients
6 to 12 ears of corn, husks on
120 Ml (½ c) olive oil
1 Bunch green onions finely chopped
Water
Preparation
Gently pull back the husks on each ear, remove the silk but not the husks.
Place corn in a large container and cover with water. Let soak for several hours.
Remove from water and pat dry.
Brush each ear of corn with olive oil and sprinkle with a teaspoon of green onions.
Recover the corn with the husks.
Smoking Method:
Place corn on smoker racks.
Preheat the Bradley Smoker to approximately 100°C (225°F).
Using Alder flavour bisquettes smoke/cook corn for about 1-½ hours, turning once halfway through.
To Serve:
Remove husks and serve with butter and salt.
For a different taste experience try mixing up some herb butter:
In a small bowl stir together butter and a mixture of herbs, such as chives, parsley, cilantro, tarragon and/or dill.
Fill ramekins with herb butter and refrigerate until ready to serve.
Alder
wood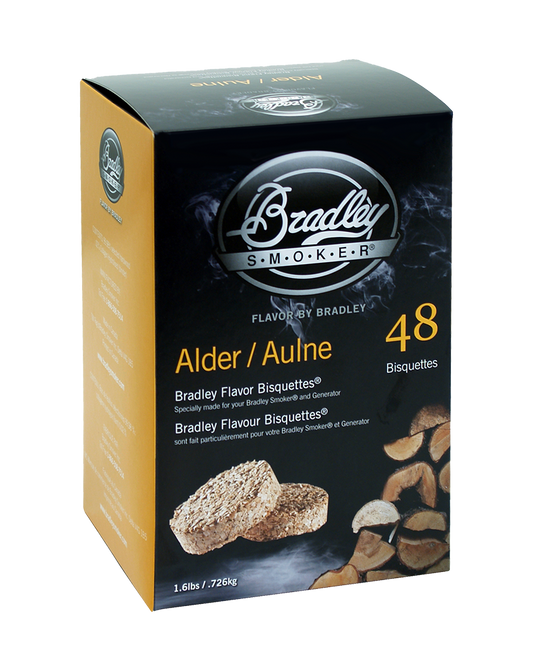 Alder is commonly used for smoked salmon because of its milder flavour. However, thanks to its light, sweet, and musky flavour, it's a smooth smoke flavour perfect for almost any dish.
Shop Now