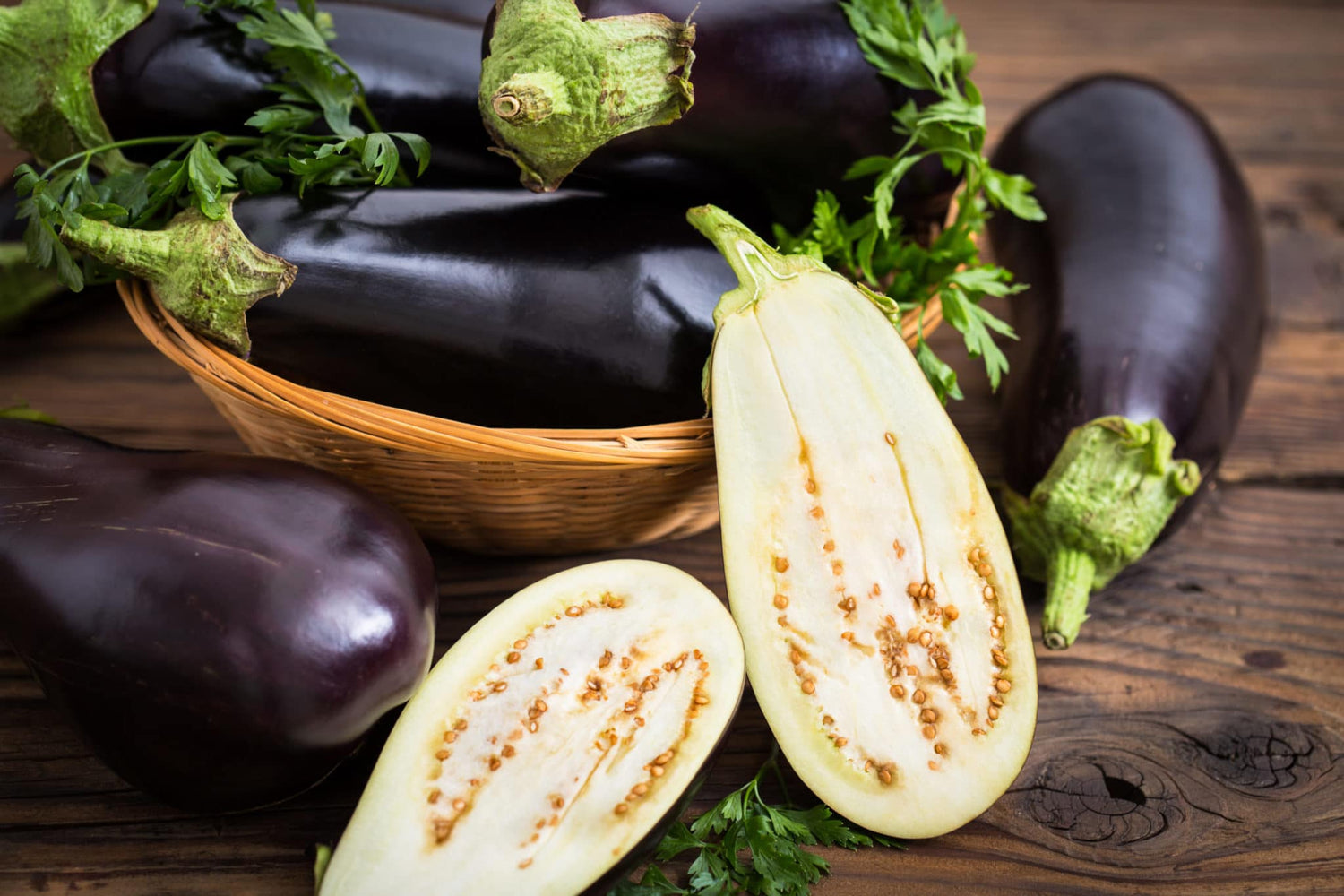 Smoked
Marinated Eggplant


Right off the grill the skin is still tender, but once it cools it seem to toughen up, and it makes it difficult to eat, if you are using the eggplant in sandwiches.
Ingredients
4 graffiti eggplants or other Asian types of eggplant, or 2 medium eggplants (salting may be required)
4 large cloves garlic, minced
4 Tbsp each minced fresh basil, or 2 tablespoons dried
4 Tbsp each balsamic vinegar and olive oil
Salt and pepper to taste
Preparation
In a small bowl, mix garlic, basil, balsamic vinegar, salt and pepper together and let sit for 15 minutes. Next, add the olive oil and mix thoroughly.
Make extra marinade if you plan to serve the eggplant warm. See serving suggestions.
I love the taste in the skin of eggplant, but smoking at low temperature tends to toughen even the thinnest skin. So I had to compromise and peel the eggplant in stripes, leaving some of the skin on.
Cut into 1/4 inch thick round slices.
Place eggplant in a large bowl, and pour the marinade over it.
Mix thoroughly and quickly to ensure that all pieces are evenly coated on both sides.
Let marinate for about 30 minutes or longer, mixing it up occasionally.
While eggplant is marinating, preheat the smoker and smoke generator, and bring the cabinet temperature up to 200 °F.
With eggplant on racks (takes a full two racks), place it in the smoker, and apply 40 minutes to one hour of Apple smoke.
About 15 minutes, before the smoking period is finished, heat the grill to medium high, and oil the grates.
When the application of smoke is finished, transfer eggplant to the grill.
Other options are finishing the eggplant in the smoker, under a broiler, roast it in an oven or sauté on top of the stove.
Grill slices until tender; about 5 minutes per side. When done, transfer to a large bowl and coat lightly with olive oil.
Apple
Wood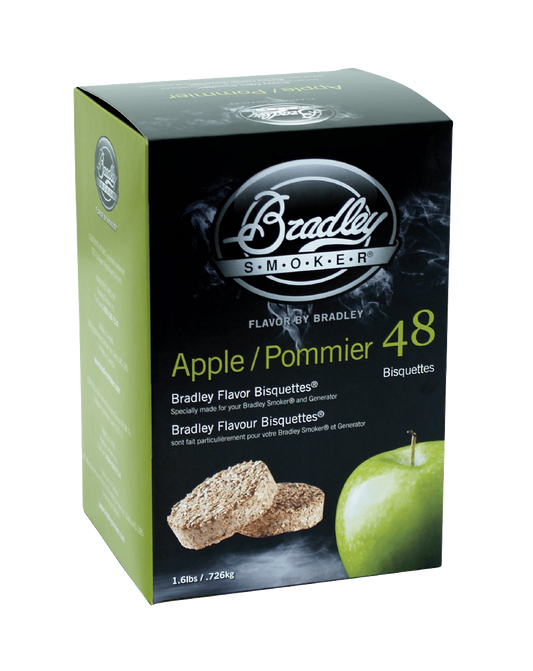 A light, fruity and slightly sweet smoke aroma that pairs with poultry, beef, pork, lamb, and cheese.
Shop Now